Home / Auction Info
TIMED ONLINE ONLY PERSONAL PROPERTY AUCTION IN WHITLEY COUNTY, INDIANA
615 E Ellsworth St. Columbia City, IN 46725 - Whitley County, IN
Owner: Estate of Marlene Easter
Thu, Jul 29, 10:00 AM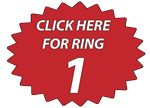 Online Bidding is available for this auction. Click on the link(s) below to view more photos, catalog and to bid online.
** Click here for online Ring 1 **

• Antiques • Coins • Currency • Household • Lawn • Garden
Great Opportunity to Bid on Unique & Vintage Antiques & More!
LOAD OUT: Day of sale Thursday, July 29th from 3pm-6pm and Friday, July 30th from 9am-2pm.
OPEN HOUSE/INSPECTION DATES
Wednesday, July 28th from 1pm-6pm
PROPERTY LOCATION
615 E Ellsworth St. Columbia City, IN 46725
AUCTION LOCATION
TIMED ONLINE ONLY
EQUIPMENT & PERSONAL PROPERTY
ANTIQUES

Woodstock Music & Art Fair August 17, 1969 Ticket
1974 Superman DC Comic Book, Volume 36 #278
1973 Superboy DC Comic Book, Volume 15 w/3D glasses
Vintage Telchron Wall Clock
3 Gallon White Cedar Cylinder Butter Churn
Picnic Baskets
Yarn Winder
Wallace Nutting Picture
Wooden Storage Bench
1962 Sebring Racing Advertising, Protein Chart & 70's San Francisco Post Cards
Life Magazines
Quilts
Vintage Buttons
Erector Gilbert 6 1/2 Electric Engine Set.
Vintage Dionne Quintuplets Teaspoons
Campbell Soup, Tony the Tiger, Woody Woodpecker, Pillsbury Dough Boy Silverware Pcs
Wood Buckets
Bisque Dolls, GI Joe, Male Barbie Dolls, Vintage Midge Barbie Doll,
Fisher Price Tudor House, Little Play People & Accessories
Vintage Barbie Doll Case, Doll & Barbie Clothing
Music Books/Sheet Music
Dr. Seuss Books
Vintage Books: Gene Stratton Porter, Shakespeare, Schreiner, Stevenson, Yeats, Jack & Jill, Little Women, Charles Dickens, Elsie's & Misc.
John Deere, IH & Misc. Toy Implements
Farmall & IH Cab Toy Tractor
Tru Scale Manure Spreader & Pull Type Combine Toy Implements
Tonka Dump Truck, Jeep & Nylint Trucks
Derringer, Daisy Cap & BB Toy Guns
United States Navy Recruiting Posters & Military Photos
IH Cast Toy Bank, Toy Pirate Cast Bank
Vintage Cast Iron Horse Drawn Fire Truck
Emson Mini Camera 2in
Pocket Watches: Biltmore, Westclox Scotty, Scepter & Tower
Vintage Nocona Purse
Meerschaum Pipe & Decorative Cast Pc.
Indian Stones
Marlin 1870 Key Chain & Imperial Pocket Knife
Tin Type Pictures
Gold Leaf Booklet, Cloisonne & Head Pins Jewelry: Jade Necklace, Heart Pendant, Black Beaded 2 Strand Necklaces & Pendant, Coin Bracelet, Pill Container, Hat Pins, Silver Mesh Kerchief Necklace, Cameo Earrings, Pendant & Pin, Black Onyx Necklace, 14K & Sterling ESPO Rings, C. N. Hetzner Class Ring, Sterling Jade Pin & Face Figurine
(2) Drop Leaf Tables
Singer No. 27-4 Sewing Machine
Copper Boiler & Kettles
(3) Metal Stools
Galvanized Buckets/Bins
Milk Crates
LIQ 16QT Milk Pail
Blue & Clear Canning Jars
Metlox Poppy Trail Provincial Set
Ruffled Opalescent Pitcher, Vase, Plates
Crock Bowls, McCoy Planter, Hall Teapot
Enamelware
McKee Jadeite Refrigerator Bowls
Bee Sting, Salt & Crock Jar
Greentown Chocolate Slag Glass Pcs: Tumblers, Covered Butter Dish, Pitcher
Cast Pcs: Ashtray, Kettle, Skates, Toy Stove & Iron
Coleman & Dietz Lanterns
Oil lamps
Orphan Annie Children's Tea Set & Peter Rabbit
Japan & Occupied Japan Vases
Milk Bottles, Washtenaw Dairy Ann Arbor, MI. Bottle Caps
Seven-Up, Coca Cola Crates, Berry Carrier
7UP Musical Soda Cans (plays love story) & Miller Beer Bank
Minnow Bucket, Lures, Pflueger Reel
Bushnell 3X Coated Binoculars
Egg Basket
Campaign Buttons
Pulleys
Meat Grinders, Salad Shredders, Rolling Pin
Vintage Stamp Set
Vintage Dresses
South Bend Baby Buggy & Metal Bed
Pyrex Covered Dishes, Bowls
Linens, Blankets
Rug Beater
Slaw Cutter
Bread Tins, Blue Bird, Blue Ribbon Pie Tins
Corn Cast Pan, Matchbox & Shoe Lasses
Chatillon Scales, Vintage Brewery Bottle Openers, Coca Cola Opener & Sunbeam Case
Roller/Ice Skates
Trunk
Harry K. Lamdes, Indianapolis IN. Ceremonial Sword & Sheath
& More

COINS - CURRENCY

1999-2008 Fifty State Quarter Collection
1883 O Morgan Dollar on Coin Bezel Holder Spinner Key Chain
1849 Seated Half Dime
1964-1982 Kennedy Half Dollars
1776-1976 Commemorative Kennedy Halves
1962 Franklin Half Dollars
1934-1964 Washington Quarter's, 1979 Susan B Anthony & Sacagawea Dollars
1918-1945 Walking Liberty Half Dollars
1905 Indian Head
1925 & 1934 Buffalo Nickels
1943 & 1944 Lincoln Steel Pennies
Ike Dollars
1849 US Braided Hair Large Cent Copper Coin
1920-1960 Wheat Pennies
1947-1999 Roosevelt Dimes, Standing Liberty
1917-1946 Mercury Dimes
1940-1949 Jefferson Nickels & Foreign Coins/Currency

HOUSEHOLD - LAWN - GARDEN

Whirlpool Electric Stove
Kenmore Electric Washer
Oak Magazine/Side Table
Painted Bookshelf
Wood Bench w/Lid
Room Divider
Glider Rocking Chair
Mirror
Foot Stool w/Lid
Holmes Window Fan, Honeywell Heater
Yardman Push Mower
Metal Basket & Primitive Yard Tools
Large Pc of Slate 46in x 42in
Children's Bicycles
Window Fan
Honeywell Heater
Cookbooks, Baskets
Small Kitchen Appliances: Blender, Coffee Maker, Pots, Pans, Dishes, Chairs, Tea Cart
& More

AREA MAP
Payments May Be Made Online or Onsite in the Forms of Cash, Check, or Credit Card (4% Surcharge on CC) Thursday, July 29th, from 3PM-6PM or Friday, July 30th, from 9AM-2PM or Call Main Office Regular Business Hrs. @ 800-451-2709 Both Days. LOAD OUT: Day of sale Thursday, July 29th from 3pm-6pm and Friday, July 30th from 9am-2pm.