Home / Auction Info
TIMED ONLINE ONLY FARM EQUIPMENT AUCTION
Equipment located at various places! Reference our Online catalog for exact locations!
Owner: Various Owners
Thu, Aug 5, 5:00 PM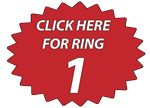 Online Bidding is available for this auction. Click on the link(s) below to view more photos, catalog and to bid online.
** Click here for online Ring 1 **

• Grain Bins • Farm Equipment
PROPERTY LOCATION
Various Locations - Reference our Online catalog for exact locations!
AUCTION LOCATION
TIMED ONLINE ONLY!
EQUIPMENT & PERSONAL PROPERTY
GRAIN BINS - FARM EQUIPMENT

Farm Fans CF-225 grain dryer
MC 975 continuous flow dryer
Farm Fans CF/AB-270 LP Grain Dryer
2013 Brock 4685 bu cone bottom wet bin, 7 rings
Farm Fans 4in Grain blower system with piping and distributor
Kleen Air Vacuum Grain Screener
Bin augers
(36) rolls of 30in Rani Wrap stretch film, 750x1500
Yale F 153 forklift, 3 stage mast, 5K, 40in forks, 7744 hrs, propane tank included
(2) JD 3 bottom pull type plows
JD Killefer No.15 pull type single shank ripper
8ft pull type AHC disc
8ft pull type Adams Road Patrol #3 grader
Ferguson 2 bottom 3pt plow
3pt Fimco sprayer, 12 volt, 25 gallon, hardware & rear nozzles
New Holland L425 skid loader, 60in material bucket, 54in manure bucket, quick tach hookup, gas, 27x10.50-15 NAS tires, 2180 hrs
McCormick Deering horse drawn 5ft sickle mower
Horse drawn 1 bottom plow
McCormick Deering horse drawn 1 row cultivator
NH 268 baler
NI hay rake/tedder
IH #60 2 bottom plow
IH 170 disc
NH 461 haybine
JD RWA 8ft wheel disc
NI 310 corn picker
2010 Yamaha Grizzly 700 4 wheeler
Agri Products 300 gal tank for JD 8000 series
Scag Cheetah and Tiger ZT mowers
1963 Ford F-700 straight truck, single axle, 5+2 transmission, gas, 14ft bed, hoist, 9.00-20 tires, non-running, motor is free, 43057 mi
Wisconsin gas motor, VG 4D model, Rockford pto, hydraulic valve, reservoir, pump, motor is free
Bale spear
Snap-on tool chest, w/key, 36in x22in x22in
(2) 2.5x8 stroke hydraulic cylinders w/hoses
Miller 60 series wire feeder, 25ft Tweco lead & gun, 4 roll drive, 100ft 8 pin wire
5 gallon of Rotella 15W-40 T Triple oil-unopened
16ft flatbed trailer w/ramps
Semi Alum headache rack and toolboxes
Big Tex 20ft bumper trailer
20ft tandem axle cargo trailer
Tekon wrenches
Toledo threader
New LED Shop lights
(2) Ditch Witch walk behind trenchers
Pedal tractors and toys
TERMS: Cash or Check w/proper ID. 4% surcharge fee for credit cards. Announcements made the day of the auction take precedence over any printed material. Not responsible for accidents. Check our website for exact locations for inspections.