Home / Auction Info

TIMED ONLINE ONLY AUCTION - PERSONAL PROPERTY - FORT WAYNE, IN
10020 Red Pine Ct. Fort Wayne, IN 46804
Owner: Dave & Jacqueline Riddle
Tue, Jan 18, 10:00 AM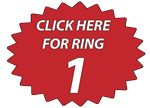 Online Bidding is available for this auction. Click on the link(s) below to view more photos, catalog and to bid online.
** Click here for online Ring 1 **

• Appliances • Household • Collectibles • Shop Equipment • Lawn & Garden • Hunting • Fishing • Reload
Please Check E-Mail & Junk Mail For Invoice, and Add [email protected] to Your Preferred Sender List. If You Believe You Have Won Items But Have Not Received an E-Mail Within 1 Hr. of Auction Ending, Call Main Office @ 260-244-7606. Text Messages Will Be Sent Only as a Reminder of Pick Up, Not What Lots Bidders Have Won
OPEN HOUSE/INSPECTION DATES
Monday, January 17 from 2PM to 5PM

LOAD OUT: Tuesday January 18th from 2pm-5pm or Wednesday January 19th from 9am-1pm (2 Day Load Out Only!). No Loader Available, Staff is Limited/ Come Prepared!

SHIPPING: Shipping is Available Through 3rd Party Shipper Columbia City Going Postal 1080 Spartan Drive Suite A, Columbia City, In. 46725 260-248-8608 Call for Quote Prior to Bidding.
PROPERTY LOCATION
10020 Red Pine Ct. Fort Wayne, IN 46804
AUCTION LOCATION
TIMED ONLINE ONLY
EQUIPMENT & PERSONAL PROPERTY
APPLIANCES/HOUSEHOLD/COLLECTIBLES
2018 LG Stainless Refrigerator/Freezer
Haier BC112G Wine Cooler
2013 Frigidaire Upright Freezer
SS GE Twin Chill Freezer on the Bottom Refrigerator
Frigidaire Microwave
Haier Countertop Wine Cellar
Vinter's Best Wine Making Kit
32"/40" Samsung, 25" Sharp, 40" Sony Flat Screen TV's
Samsung 3 Series Soundbar
Cast Wagner Tea Pot & Footed Kettle
Antique Oak Desk Jasper Office Furniture, IN Jackson Desks
Home Decorations: Lamps, Pictures, Shelves, Wood Storage Bench, Stools, Wood Trash Bin
1996 IU/Purdue, 1994 German Barbie, Evening Star Princess, 1999
Millennium Princess Barbie's, 1963 Barbie & Midge Doll Case & Vintage Barbie's
Christmas, Halloween & Easter Decorations
Floral Arrangements & Craft Supplies
Presto 23-QT Pressure Canner & Canning Jars
Cookware/Small Kitchen Appliances
Schwinn DX 9000 Indoor Cycle
Evolution Excel in Sink Erator Food Waste Disposer
Master Equipment Grooming Table, Oster Grooming Kit & Innotek Dog Fence
Jorgensen Deep Reach Bar Clamps
Honeywell, Lasko & Whispure 510 Air Purifiers
JVC/Alpine Speakers
Radios, Clocks
Luggage
Woman's/Men's Vintage Clothes
(3) Styrofoam Coolers
Bissell Carpet Cleaner, Eureka, Shark Vacuums

SHOP EQUIPMENT/LAWN & GARDEN
Wagner Power Roller & Sears Buffer/Polisher System
Ames Hose Reel Mount
2.5, 8 & 16 Gallon Shop Vacs
Shop Vac/Stanley Air Movers
Model 4045AH Wet/Dry Vac
Rotozip Saw & Accessories, Rotozip Revolution Spiral Saw
Porter Cable Profile Sander
Freud Carbide Forstner Bit Set, HSS Tapered Drill/Bore/Collar Set, Alvin Drafting Kit
Kobalt Inflator, Drill Mate Caulking Attachment, Shop Light
B&D Workmate 550 Portable Work Station
Porter Cable 6 Gallon Pancake Compressor
Dewalt Sander & Sandpaper
Craftsman Open End Wrenches
Lufkin Measuring Wheel, 100' & 300' Tape
Clamps
Chisel Sets, Drill Bits
Brush Grubber
Blue-Point Air Ratchet Wrench, Air Tool & Painter
Ingersoll Air Tool & Makita Saw
Dewalt Corded Router, Extension Kit, Material Kit, & Tool Shop Cutting Wheel
Realist David White Transit
Bostitch Air Nailers & Nails
Snap On Torque Wrench
Chicago Pneumatic 772 Air Wrench
6" Pittsburgh Digital Caliper
Battery Chargers
Husqvarna Titanium Force Trimmer Line 690'
Extension Cords
MAC Tool Box
Reelcraft 7650-OLP Reel w/Air Hose
4ft Husky, 6ft Cuprum, 6ft All American Fiberglass/Aluminum Ladders
Pair of Reese Aluminum Ramps
Metal/Pressed Board Storage/File Cabinets
Fertilizer, Pea Gravel, Quikrete
(6) Wicker/Resin Patio Chairs & Side Table
Metal Patio Tables & Chairs
Plastic Adirondack Chairs, Bird Houses/Feeders
Planter Pots
Riverfront/Floral Patio Chair Cushions
Pallet of Landscape Brick
Decorative Yard Art
Cement/Cast Bird Baths, 3pc Angel (Boy/Girl) Cement Fountain, Cement Frog, Cement Bench, AL's Garden Art Inc. 3PC Cement Fountain, Cement Lady Figurine Fountain, Cement Pillars
Yard Tools
Weber Grill
(3) Styrofoam Coolers
Hitch Biker Bike Mount
Weather Tech Mats
B&D Weed Trimmer
2021 Crosswind A/T 275/65R18 Spare Tire (new) Fits Ford Series
Royal Spa SES 5 Person Hot Tub to Be Removed by 1-22-22 4PM

HUNTING/FISHING/RELOAD
Gun Rack & Lighted Glass Front Gun Cabinet
.44 Remington/Hornady Bullets, Remington 12 GA Shotgun Shells & .22 Cartridges
Remington TGT .12 Ga. Wads, 3 Boxes Qty. 5000 Each Box
.38 & .45 Casings & Ammo Boxes
Ducks Unlimited Duck Calls
Aluminum Canteen, Powder Horn, Ear Protection, Bushnell Binoculars
Fishing: Auger, Eagle Fish Finder, Tackle Box, Daiwa Reel, Boat Seat Bracket, Bass Pro Shops Trailer Winch
Hunting Clothes: waders, jackets, pants

AREA MAP
Payments May be Made on Line or Onsite in The Forms of Cash, Check or Credit Card (4% CC Surcharge Applies) on Tuesday January 18th from 2pm-5pm or Wednesday January 19th from 9am-1pm or By Calling Main Office for ACH & Credit Card Payments Both Days @ Normal Business Hours @ 260-244-7606. ALL Payments Need to be Made by Wednesday January 19th by 1PM. 10% Buyers Premiums Applies.