TIMED ONLINE ONLY PERSONAL PROPERTY AUCTION IN ALLEN COUNTY, INDIANA
6725 Coldwater Rd Fort Wayne, IN 46825 - Allen County, IN
Owner: Benjamin Lauber Estate
Sun, Oct 2, 6:00 PM EASTERN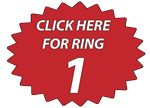 Online Bidding is available for this auction. Click on the link(s) below to view more photos, catalog and to bid online.
** Click here for online Ring 1 **

• Lots Start Closing at 6PM • Households • Decor • Guns • Ammo • Shop • Outdoor Items
Load Out Dates:
Mon, Oct. 3 from 2-6pm
Tue, Oct. 4 from 10am-6pm
& Wed, Oct. 5 from 2-5pm
OPEN HOUSE/INSPECTION DATES
Thursday, September 29th from 4-6PM
PROPERTY LOCATION
6725 Coldwater Rd Fort Wayne, IN 46825
AUCTION LOCATION
TIMED ONLINE ONLY
EQUIPMENT & PERSONAL PROPERTY
HOUSEHOLDS - DECOR

Assorted enamelware
Assorted cast iron skillets & more!
Cricket Box
Assorted primitives
Bed suites
Nice living room furniture
Lane recliner
Assorted Glassware
Beautiful wooden animal carvings
Wooden Lamp carvings
Collection of mason jars
Wooden ship
Household fridge
Like new washer & dryer
Lots more!

GUNS - AMMO
Colt commander .45 Automatic
S&W .38 Special
Mossberg .22 Long Rifle
Remington Woodsmaster Model 81
Expressly Shotgun .410
WH Richard Shotgun
Assorted ammo rounds for guns!

SHOP - OUTDOOR ITEMS

2 Bolens husky garden tractors
Lawn rollers
2 Snowman Blow Molds
Large Selection of electric tools Milwaukee & more!
Large selection of hand tools, Sockets, wrenches, hammers
4 Rolling tool boxes
Large Cincinnati lathe
Beautiful wooden picnic table with metal legs
Welder
Cutting torches
White Outdoor walk behind snowblower
60,000 Lb shop press
2 Ton Jack lift
Lots more!

AREA MAP
AREA MAP(S)
TERMS FOR ALL BUYERS OF GUNS: Guns will be picked up & transferred at - Earth Adventures, 1804 East Main Street, Fort Wayne, IN 46808.

Transfer Fees: $20.00 Cash & $25.00 Card