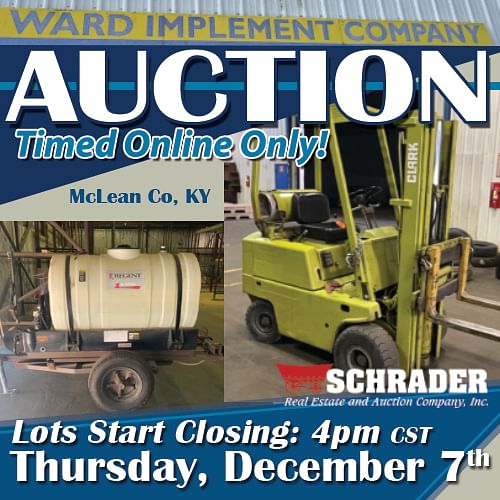 TIMED ONLINE ONLY PERSONAL PROPERTY AUCTION IN MCLEAN COUNTY, KENTUCKY
525 Beech Grove St, Calhoun, KY 42327 - McLean County, KY
Owner: Ward Implement
Thu, Dec 7, 4:00 PM CENTRAL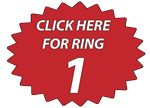 Online Bidding is available for this auction. Click on the link(s) below to view more photos, catalog and to bid online.
** Click here for online Ring 1 **

• BIDS START CLOSING Thursday, December 7th at 4PM (CST)
AUCTION MANAGERS NOTE: It has been a pleasure to work for the Ward family in this process of closing out the Ward Implement dealership. This Timed Online Auction will feature a wide variety of items for people to choose from. We invite you to view the entire offering online, or come by to inspect the offering at your convenience. Sale day is Thursday, December 7th!
OPEN HOUSE/INSPECTION DATES
Inspection Available Weekdays 8:00 am-4:00 pm CST
Monday, November 27th from 12:00 pm-4:00 pm CST
Sale Day: Thursday, December 7th from 9:00 am-5:00 pm CST


LOAD OUT:

Friday, December 8th from 8:00 am - 5:00 pm CST | Monday, December 11th from 8:00 am - 5:00 pm
CST | Tuesday, December 12th from Thursday, December 14th by appointment
** Forklift reserved till Thursday, December 14th until 5:00 pm CST for load out. If purchases are not picked up by 12/14, all arrangements are the responsibility of the buyer. Please contact Auction Manager for more details, Corbin Cowles - 270-991-2534. **
** Shipping will not be available. However, items can be picked up onsite at Ward Implement or in Columbia City, IN with prior arrangements. If you have further questions, please contact Auction Manager. **
PROPERTY LOCATION
525 Beech Grove St, Calhoun, KY 42327
AUCTION LOCATION
TIMED ONLINE ONLY
EQUIPMENT & PERSONAL PROPERTY
Forklift
Pallet jack
Various size tires
PTO's
New Holland specialty parts
Numerous implement monitors
Office desks
Office supplies
Conference room table
Chairs
Cabinets
Wooden shelving
Filing cabinets
Metal shelving
Metal storage bins with contents
New Holland and other various posters
Operator's Manuals
Net Wrap
Shop towels
Paint
Miscellaneous New Holland parts
Miscellaneous equipment parts
Much, much more!

AREA MAP
AREA MAP(S)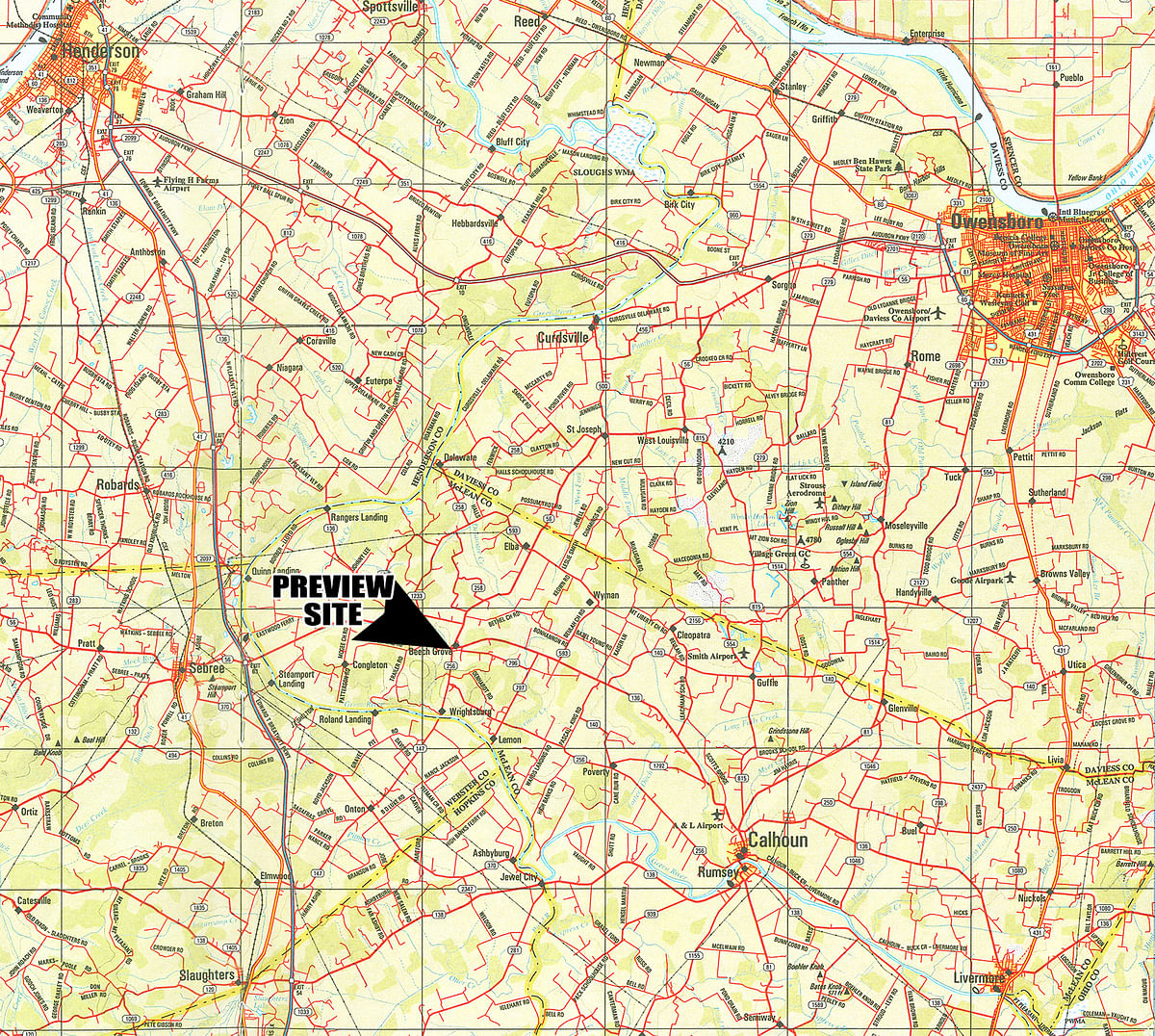 Cash or Check w/proper ID. 3% surcharge fee for credit cards. Announcements made the day of the auction take precedence over any printed material.

Not responsible for accidents.

10% Buyer's Premium

All items are sold "AS IS", without any warranty of any kind.

Payment is due by the end of the 2nd business day after the auction.