Home / Auction Info
TIMED ONLINE ONLY - PERSONAL PROPERTY AUCTION IN HUNTINGTON COUNTY, INDIANA
4137 N 580 W Huntington, IN 46750 - Huntington County, IN
Owner: Goble Estate
Tue, Aug 3, 10:00 AM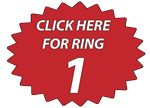 Online Bidding is available for this auction. Click on the link(s) below to view more photos, catalog and to bid online.
** Click here for online Ring 1 **

• Antiques • Primitives • Shop • Lawn • Garden • Household • Furniture • Collectibles • Glassware
Great opportunity to bid on well kept estate items.
OPEN HOUSE/INSPECTION DATES
Monday, August 2nd from 2PM-6PM

LOAD OUT: Day of Sale Tuesday, August 2nd from 1PM-6PM.
PROPERTY LOCATION
4137 N 580 W Huntington, IN 46750
AUCTION LOCATION
TIMED ONLINE ONLY
EQUIPMENT & PERSONAL PROPERTY
ANTIQUES - PRIMITIVES

Victrola Grinnell Bros. Mod. VV-XI
Antique Dresser
Antique Oval Mirror Vanity
Dresser Set & Hat
Vintage Curling Irons, Blow dryer
Milk Can
Antique Hobby Horse
Hand Crank Drill
Block Plane
Plank Top Trunk
Antique Wicker Love Seat, Rocker & End Tables
Antique Piano Bench
Goebel W. Germany Hummel Collector Plates
(3) Oil Lamps
Vintage Red Coat, Bermans Rabbit Coat
Glass Front Oak Sliding Door Cabinet
Entry Table & Antique Mirror

SHOP - LAWN - GARDEN

Cub Cadet RZT Zero Turn Mower, Kohler courage 20hp, 333 hrs, 42in deck, S/N 1E228G20131
Coleman Powermate 6250 Generator
Charge Air Pro 20 Gallon Air Compressor
Craftsman 6.5 shop vac
Mack 2.5 Ton Jack
Toro Electric Blower
B & D Weed eater & Trimmer
Pruners, Pole Saw & Sprayer
2 Pr. Floor Jacks
Lyon Metal Industrial Cabinet
4 Pc. Patio Set
Yard About Poly yard cart
Radio Metal Yard Cart
Sunbeam Gas Grill, w/Tank, Cover & Grill Set
Patio/Yard Swing
Radio Flyer Wagon
Cement Sea Horses Statue
Yard Art, Iron, Gazing Globes, Figurines, Bunnies, Stars Sea Shells, & More

HOUSEHOLD - FURNITURE - COLLECTIBLES - GLASSWARE

Chaise Lounge
Ashley Inlay Cherry Table & (6) Chairs
Side Cabinet/Buffet
Oak Roll Top Desk
4pc Full Size Bedroom Suite
(2) Modern Oak Stacked Bookcases
Painted 2PC Hutch
2PC Lighted Glass Front Hutch
Bamboo Glass Top Table & 4 Chairs
2PC Entertainment Center
Vision Cookware, GE Roaster, Hamilton Food Processor & Pyrex Container
Large qty Books: Danielle Steel, Sue Grafton & others
Mixed Lot of Bears: Paddington, Boyd, Winnie the Pooh & Misc.
Singer Sewing Machine & Sewing Notions
2 spinner Advertising Displays
Large Qty. Nascar Collectibles
6+ End Table Lamps
4 Drawer File Cabinet, Deskjet 2542 printer & office chair
Milk Glass, Ruby, Clear Glass Pcs.
Hall cabinet
Pair of Frosted Glass Table Lamps
Oriental Decorations
Vera Bradley Purses
2 Slag Glass Table Lamp
Panasonic 46in Flat Screen TV
Mixed Lot of Electronics: Yamaha Subwoofer, paradigm speakers
Yamaha Disc Player & Dual Cassette Player, Denon Receiver & Magnavox VHS/Disc Player
RST 5.6 Treadmill Ortho flex Cushing w/Incline
Hide a bed Sofa
Radio Shack Keyboard w/LoDuca Stand
Board & Card Games
Golf Items/Decorations
2pc Leaded Glass Hutch
Tea Cup Chandelier
Metal Hanging Light
Tour Master Jackets & Pants (M/L)
XL Italian Stone Vest & Large Pro Rider Chaps
R. Thompson Oil Painting
Rocker, Quilt Rack & Blankets
Large Lot of Glassware, Collector Plates, Dreamsicles Angels
Glassware: cake plate, egg platter, stemware, bowls, vases & misc.

AREA MAP
Payments May Be Made Online or Onsite in the Forms of Cash, Check, or Credit Card (4% Surcharge on CC) Tuesday, August 3rd, 1PM-6PM or Call Main Office Regular Business Hrs. @ 800-451-2709 for ACH or Credit Card Payment. 10% Buyers Premium Applies.