Financing
Schrader works with lenders (like the following) who can help you achieve your real estate goals. We often host lenders luncheons for large auctions, to inform lenders local to the property on how our system works and how our clients can best be served. This relationship makes both the borrowing and bidding more efficient and less confusing.
---

Accord has provided convenient and competitive equipment Leasing and Financing programs since 1992. Flexible payment plans are available for any type of business or farm. Call 800-347-4977 for more information on how Accord can serve you!
---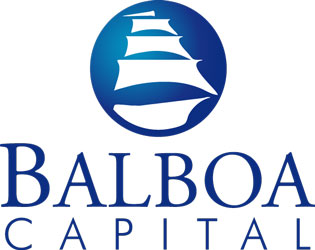 Balboa Capital is a technology-driven online lender that specializes in farming and agriculture equipment financing. We make the entire process easy, fast and hassle-free. Calculators provide instant estimates, applications can be completed and submitted in a matter of minutes, and sophisticated credit scoring technology provides instant decisions. Plus, we fund 94% of our equipment financing deals on the same day. For more information, contact our farming and agriculture equipment financing experts today at 949-399-6362.
---

Bath State Bank's commitment to agriculture is reflected in the long-term partnerships with its customers. We are renowned for our strong agricultural lending and we enjoy the benefit of working with many great farm operations no matter what the size. We have the experience (since 1924) and products (including Crop & Livestock Insurance) to help you with every aspect of your farming business. We hold the top status as a Preferred Lender Provider. We understand that every person who walks through our door has a unique situation. Bath State Bank's experienced Ag loan officers take the time to evaluate your needs. 800-463-7464 or www.BathStateBank.com
---

Beacon Credit Union has been financing agriculture since 1931, and have grown to become the largest agriculture lending Credit Union in the nation. We have the understanding that comes with over 80 years of helping members grow their agricultural businesses. We have the size and the expertise to handle all of your financing needs. For more information please contact any of our Agricultural Lending Specialists at 800-762-3136.
---

Crossroads Bank takes pride in helping our local farmers grow. Whether you raise crops or livestock, we have flexible loan options including real estate, equipment financing and equipment leasing suited to your needs so you can start, maintain or grow your farm. Our agricultural lenders have many years of experience and want to help you succeed. Contact one of them today at 800-377-4984.
---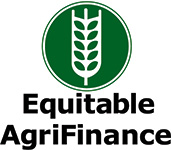 Equitable AgriFinance has been making farm real estate loans for over 110 years. We have experienced ag lenders across the US, and we offer competitive long term fixed rates and flexible products to meet your financing needs. To learn more about us and to find a loan officer near you, please visit our website at www.equitable-ag.com.
---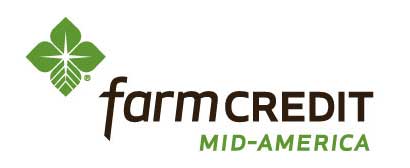 Farm Credit Services of Mid-America is a $15 billion agriculture lending cooperative serving over 85,000 farmers, agribusinesses and rural residents throughout Kentucky, Ohio, Indiana and Tennessee.
---

At Farmers State Bank it's all about relationships. Our mission is "To foster mutually beneficial relationships", and we've been doing just that in Northeast Indiana and South Central Michigan for the past 100 years. We are proud of the fact that our agricultural and business experts have over 240 years lending experience combined. With a real passion to see your business grow and prosper, we would like to help you save time and money with a variety of agricultural and business financing options. Contact a Blue Button Banker today at 888-492-7111
---

At First Bank of Berne we believe it's important to have a local perspective. We are staffed by Agribusiness professionals who are more than bankers - we are your friends and neighbors. That allows us to see things from your point of view to better understand your needs. Whether you're purchasing farm ground, need an equipment loan or looking for crop insurance, we have the right banking solutions for you. Contact one of our Ag banking specialists today. 800-589-7848
---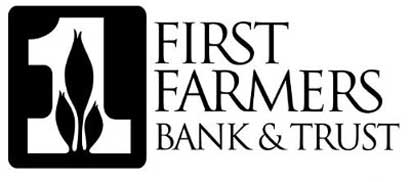 At First Farmers Bank & Trust, we've been cultivating agricultural growth in Central Indiana since 1885. In the process, we've become the largest Ag bank east of the Mississippi. What sets us apart in your area? With a combined 370 years in Agriculture, our local team provides a level of agribusiness experience and expertise no one else can match. We have a proven ability to provide customized programs to meet just about any financing need and a solid commitment to our region's long-term economic vitality. Stop by one of our 20 locations or give us a call to speak with an experienced loan officer today.
---

Whether your office is 400 acres of land or four feet of desk, you're first to arrive and last to leave. Because when you work the land or serve those who do, there's no time clock. You just keep at it until the job is finished. For information about First Merchants and its services, call 260.569.1906 or go to firstmerchants.com. Member FDIC.
---

Prudential Agricultural Investments' ("PAI") Debt team provides mortgage loans for agricultural property acquisition, refinancing, development, and improvement, covering a wide variety of crop types and land uses. Our extensive breadth of products allows us to customize transactions to meet each client's unique needs and facilitate financing to family farms, agribusiness firms, investors, forest products companies, and timberland owners. With over 115 years of experience and a national team of professionals, we stand ready to serve you today. Visit our website for more information: prudential.com/agloans
---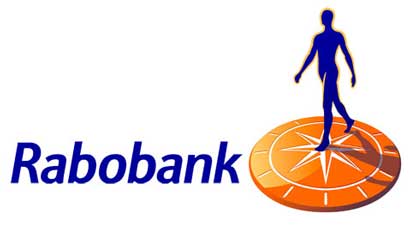 For over 90 years Rabo AgriFinance has specialized in providing agricultural producers with creative solutions to their long term real estate financing needs. Let them show you what their local investment managers can offer your business.
---
If you are a lending institution and would like to be included on this page, please call 800-451-2709.