Home / Auction Info
TIMED ONLINE ONLY - PERSONAL PROPERTY AUCTION - WHITLEY COUNTY, INDIANA
1105 E 100 S Columbia City, IN 46725
Owner: Joan Simon
Tue, Nov 30, 2021
AUCTION IS OVER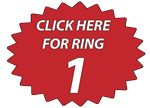 Online Bidding is available for this auction. Click on the link(s) below to view more photos, catalog and to bid online.
** Click here for online Ring 1 **

• ANTIQUES/HOUSEHOLD/COLLECTIBLES • SHOP/LAWN/GARDEN EQUIPMENT • American Crawler Crane/ATV/Camper
PROPERTY LOCATION
1105 E 100 S Columbia City, IN 46725
AUCTION LOCATION
1105 E 100 S Columbia City, IN 46725
EQUIPMENT & PERSONAL PROPERTY
ANTIQUES/HOUSEHOLD/COLLECTIBLES Moor Mans Tin Advertising Sign Tryco Fiberboard Advertising Sign 15 Gallon Crock 1950's-1960's Columbia City Yearbooks Brass Fire Extinguisher Skulls/Antlers Hay Grapple Hook w/Pulley Small Red Wagon Bread Box Water Pump Doors/Windows Insulators Primitive Wall Cabinet Ornate Painted Mirror Jugs Vintage Wedding dress Records and 8 tracks Lazy Susan Serving Set Granite Pots/Coffee Pot Large qty. Canning Jars (Some Blue) Galvanized Tubs Drop Leaf Kitchen Table & 2 Chairs Glass Front Hutch Glass Front Display Cabinet Glass Front Gun Cabinet Kenmore 90 Series Washer & Electric Dryer 50+ Denim Days by Homco Figurines Vintage Shower Light & Syroco Wall Clock

Toys: Winross Dana Semi's, Wix Chevy Car & Panel Truck, 1969 Ford Boss & 302 Mustang w/Trailer, 1967 Chevy Chevelle, Blazer & Trailer, Remington Delivery Trucks, IH Wrecker, TSC Trucks, RPS, Spartan, American, Overnite, Ryder, Air-Ride, Red Star, Esso, Walmart, Essex, Toro, Budweiser, Landstar, Ford, Wix, Semi Trucks/Trailers, Mt. Dew Trucks, Remington Wagon & Horses, S&W Delivery Truck

SHOP/LAWN/GARDEN EQUIPMENT Craftsman DYS4500 Riding Mower, Non-Running 10 CU FT Steel Lawn Cart Poly Lawn Roller Poulan 2055LE Chainsaw Craftsman 22" Weed Trimmer Wheelbarrow Craftsman Battery Operated Drivers Tool Box Yard Tools Wire/Cable Extension Cord Reel Drill Press Jump Pack Grinder T-Posts 8in Galvanized Railing Fishing Supplies: Lures, Line, Poles, Auger, Trolling Motor, Nets, Minnow Buckets Lee Load-All Reloader & Hercules Shotgun Powder Daisy Eagle & 760 Pump Master BB/Pellet Guns 3 Wood Ladders 5 Pc. Metal Patio Set Patio Swing Hammers, Clamps, Screws, Nails & Much More

American Crawler Crane/ATV/Camper American Crawler Crane/Dragline, Model 195, S/N GS4787 W, w/Fairlead, Non-Running 2005 Arctic Cat 250 4-Wheeler, 2 WD, Pull/Electric Start, S/N UF06ATV66K6A2205 Phoenix Callao Camper, Made in Nappanee, In. restoration/Scrap

Payment: Payments May be Made on Line or Onsite (At Both Locations) in The Forms of Cash, Check or Credit Card (4% CC Surcharge Applies) on Tuesday November 30th from 1pm-5pm or By Calling Main Office for ACH & Credit Card Payments @ Normal Business Hours @ 260-244-7606

10 % Buyers Premiums Applies

NOTE: Please Check E-Mail & Junk Mail For Invoice, and Add [email protected] to Your Preferred Sender List If You Believe You Have Won Items But Have Not Received an E-Mail Within 1 Hr. of Auction ending, Call Auction Manager Phil Wolfe @ 260-248-1191 Text Messages Will Be Sent Only as a Reminder of Pick Up, Not What Lots Bidders Have Won

Load Out: Tuesday November 30th from 1pm-5pm.
NOTE: 1 DAY LOADOUT!! No Loader Available, Staff is Limited, Come Prepared

Shipping: Shipping is Available Through 3rd Party Shipper Columbia City Going Postal 1080 Spartan Drive Suite A, Columbia City, In. 46725 260-248-8608 Call for Quote Prior to Bidding.