Home / Auction Info
FARM EQUIPMENT AUCTION IN BRANCH & CALHOUN COUNTIES, MICHIGAN
Branch & Calhoun Counties, MI - Union City, MI
Owner: B&V Farms LLC
Mon, Jul 11, 10:00 AM EASTERN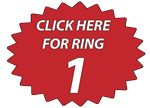 Online Bidding is available for this auction. Click on the link(s) below to view more photos, catalog and to bid online.
** Click here for online Ring 1 **

• Tomato Equipment • Grain Handling (Dump Trailers) • Tillage (Planting & Crop Care Equipment)
B&V Farms are discontinuing Tomato production and are selling equipment and other unneeded equipment. Be on time - There will be no smalls.

ONLINE BIDDING AVAILABLE You may bid online during the auction at www.schraderauction.com. For online bidding information, call Schrader Auction Company at 800-451-2709.
OPEN HOUSE/INSPECTION DATES
Saturday, July 9th - 10 AM to 2 PM
AUCTION LOCATION
505 South Rail Road St. Union City, MI 49094
M60 to Union City go south on Broadway St. thru town to Rail Road St. (south edge of town) go West to auction site.
EQUIPMENT & PERSONAL PROPERTY
TOMATO EQUIPMENT:

2021 PIC RITE HC290 Tomato Harvester, Harvested 180 Acres, Triple Sorter, Power Lube, 700/40-22.5 tires, Loaded with Equip. S# 11021006
1993 PIC RITE HC190 Chopper, Over Head Lift, Single Sorter, New Pump and Rebuilt Compressor 300 Acres ago
3 Row Transplanter, Ferrari Units, RJ Frame, California Shoes
3 Row Transplanter, RJ Units, JD Frame
(8) Flat Bed Trailers, (6) 48ft (2) 45ft w/ Tomato Tubs, (6) Tandem, (2) Spread axles
Sioux Steam Washer, Model S4D250, diesel fired, 110 volt, works great, 31hrs

TILLIAGE (PLANTING & CROP CARE):

2014 KUHN KRAUSE 8210 Disc, 44ft Bought new and assembled in 2020 Approx. 800 acres, Cushion Gang, Rear Hitch, S# 8210-44NDF-1194
2020 JD 200 Crumbler, 45ft Tri-fold, Adj, Hitch
JD 7000 Conservation Planter, 6-30, No-Till, Dry Fert. Boxes, Set up for Demco Squeeze Pump w/Tractor mount Tanks, Insect Att. Monitor
Dunham Lehr UltraMulcher, 22ft Solid Rollers, Danish Tines, Scrapers, Rear Hitch
IH Flex 10 Bottom Plow, Spring Reset, Spring Coulters, On land Pull Type
Blue 9 Shank Applicator, 3pt. Hyd. Wing Fold, Gauge Wheels, Rear Hitch
Blue 7 Shank Applicator, 3pt. Hyd. Wing Fold, Gauge Wheels, Rear Hitch
JD 27 Flail Cutter, 1000 pots. 14ft, 4 Lift Wheels
(2) Hudig 1/4Mile Hard Hose Travelers, Good Hoses

GRAIN HANDLING (DUMP TRAILERS):

2014 Sukup TC163 Grain Dryer, 700 bu. 1858 Hrs.
2014 Sukup Cyclone Vac System, 60 hp. 3 phase, Approx. 500ft of Pipe, 7 Port collector, Rebuilt Airlock
7- Killbros 385 Gravity Wagons, w/HD Killbros 1386 and 1280 Gears, 20in Tires
2001 Cobra Alum. Dump Trailer, Approx. 42ft, 4 Axle 24.5 Rubber, 2 Air Tag, Roll Tarp Electric
27ft Steel Dump Trailer, Tri Axle, 22.5 Rubber, Front Axle Air, Roll Tarp
Feterl Transport Auger, 10ftX57ft Approx. Top Drive, PTO
Westfield Transport Auger WR80-71, 8inX71ft, Top Drive, Electric Drive

AREA MAP
AREA MAP(S)
Cash or Check w/ proper ID. 4% surcharge for credit cards. Announcements made the day of the auction take precedence over any printed material. Not responsible for accidents.