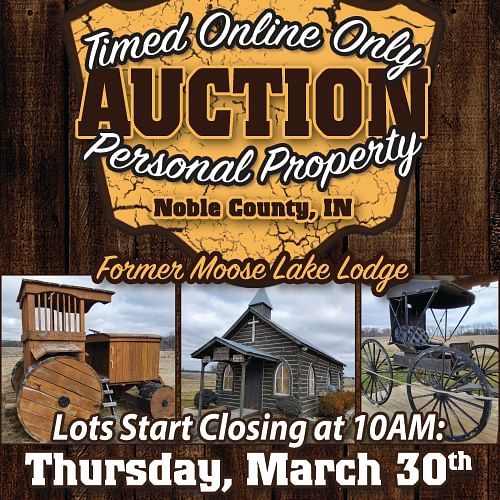 TIMED ONLINE ONLY PERSONAL PROPERTY AUCTION IN NOBLE COUNTY, INDIANA
11330 E 500 S LaOtto, IN 46763 - Noble County, IN
Owner: JMPN Real Estate
Thu, Mar 30, 2023 EASTERN
AUCTION IS OVER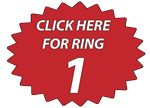 Online Bidding is available for this auction. Click on the link(s) below to view more photos, catalog and to bid online.
** Click here for online Ring 1 **

• Antiques • Household • Collectibles • Cooler • Store Displays • Church • Windmill • Tractor • Amish Buggies
OPEN HOUSE/INSPECTION DATES
Wednesday, March 29th from 4-6PM
PROPERTY LOCATION
11330 E 500 S LaOtto, IN 46763
AUCTION LOCATION
TIMED ONLINE ONLY
EQUIPMENT & PERSONAL PROPERTY
ANTIQUES - HOUSEHOLD - COLLECTIBLES

Corner/Glass Front Cupboard
Antique Mercantile Painted/Glass Table Top Display Case
Corner Cupboard Base
Antique 3 Drawer Dresser w/2 Glove Boxes
Mountville Pony Mfg. Co. Corn Sheller
Antique Fanning Mill Grain Seed Cleaner
Wood Ironing Boards
Antique Bed Frame
Wicker Swing Bench
Wicker Crate
Blue Painted Plant Stand
Oil Painting
Pencil Drawn Portraits w/Ornate Frames
Hunting in the 18th Century Virginia by Vernon Wooten 1,159/2000
Walking Sticks
Train Whistle Made by Ragtime/Bellows
20GA Remington Sport Load Shotgun Shells
Grass Broom, Beads, Arab Made Handbag, Snake Skin Bag from Central African Republic
1953 American Handcrafts Company Magazine
Kersy Dark Blue Wool Navy Peacoat, Size 38R
Wood/Glass Tiered Half Moon Display Shelf
5 Glass Front Curio Cabinets
Entertainment Center
Signed Dawn McKown Amish Lifestyle Prints
Moose: Cookie Jar/Stuffed Animals, Cabin/Wolf Signs & Misc.
Mitchell Rickman/Blanket Creek Pottery
See All Safety Mirror 18in
Portable Fahrenheat Baseboard Heater & Towel Warmer
Guitar Accessories: SKB TSA 002 Hard Case, Protect Soft Case, On Stage, First Act Guitar Stands, Mackie Mixer, Estaban & Maestco Mini Amps, First Act Chorus & Distortion Pedals, Practice Drum Pad
Greenery, Floral Arrangements
Pictures
& More!
Electronics: Xbox, Pioneer DVD, Teac Stereo/Cassette Player, Kenwood Receiver, Sylvania, Mitsubishi VHS/DVD Players, Hewlett Packard & HP Office Jet 6000 Printers
First Alert Steel Fire Escape Ladder
Metal Wood/Log Rack
Yard Art: Large Metal Art Rooster, Wood Moose & Resin Gnome
Children's Wooden Chairs
Reproduction Advertising Signs: Coca-Cola, Bel Air, Camaro, Diner, Wingmaster, Bear Arms, Ducks Unlimited, Farmhouse, GTO, Chevrolet, Corvette, Speed Shop, Cowboy/Cowgirls, Massey-Harris, Coffee, Ducks Unlimited, Smith & Wesson

COOLER - STORE DISPLAYS

Columbus Show Case/Cooler, 51in x 26in x 20in, Does Not Cool, Needs Work
Floss Boss Model 3024 Cotton Candy Machine
Frigidaire Mini Fridge
100+ Jewelry Stands & Displays
Ceramic/Glass Hands
Wood/Metal Easels
Store Front Displays
Crates, Wood Displays

CHURCH - WINDMILL - TRACTOR

BeckerMills Windmill, Made in Wapakoneta, OH., Approximately 25ft
Wooden Playground Tractor, 15ftx 9.5ft x 8.5
Log Cabin Church, Outside Dimension, 30ft x 15ft, 28ft x 14ft & 13.5 Height Inside 6ft x 8ft Deck, 12 Pews, 2 Chairs, Cabinet, Electronics, Insignia 31in Flat screen Included

AMISH BUGGIES

(4) Enclosed Amish Buggies, (2) Truck Body Style
Amish Open Buggy
Amish Doctors Buggy
Miller & Yoder Amish Surrey Buggy
Resin Life Size Horse Statue, 89in x 81in, W/Harness

AREA MAP
AREA MAP(S)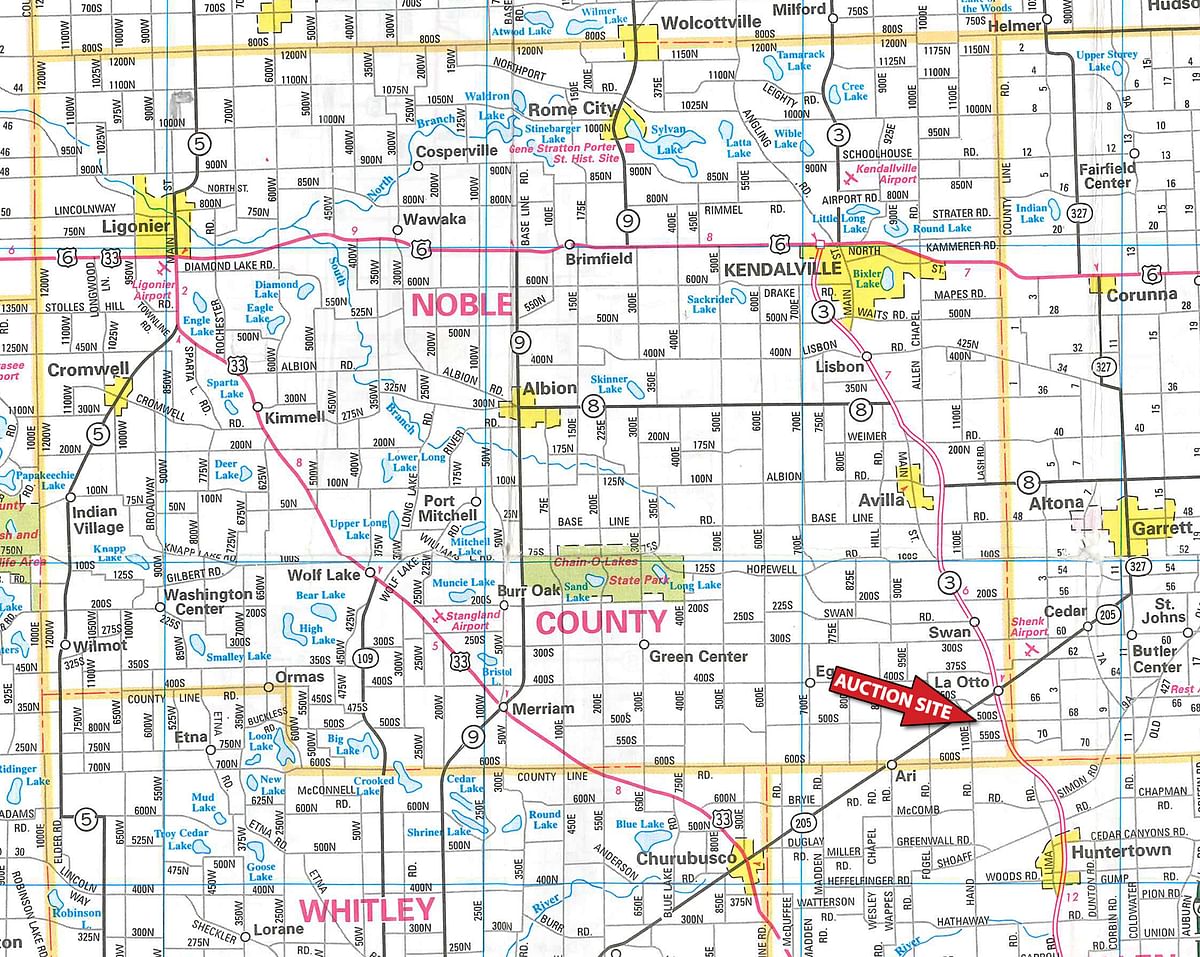 PAYMENT: Payments may be made Online or Onsite in the forms of Cash, Check or Credit Card (3.5% surcharge applies) on Thursday, March 30th from 2pm-6pm | Friday, March 31st from 9am-1pm & Saturday, April 1st from 9am-12 Noon or by Calling Main Office for ACH & Credit Card Payments @ Normal Business Hours: 260-244-7606. ALL Payments are to be made by Saturday, April 1st by 12pm Noon! NO EXCEPTIONS!

NOTE: Main Office Hours, Monday-Friday 8am-5pm, Saturday 8am-12 Noon, Onsite Payments All 3 Days - 10 % Buyers Premium Applies, ALL Payments are to be made by 12pm NOON, Saturday, April 1st.

NOTE: Please check E-Mail & Junk Mail for Invoice, and add [email protected] to your preferred sender list. If you believe you have won items but have not received an E-Mail within 1 Hr. of Auction Ending, Call Main Office @ 260-244-7606. Text messages will be sent only as a reminder of Pick Up, not what lots Bidders have won. It is the buyers responsibility to contact the Auction Company. Land lines slow down the process of contact, please list cell phone # during registration.

LOAD OUT: 3 Day Load Out!! Thurs, March 30th from 2pm-6pm | Fri, March 31st from 9am-1pm & Sat, April 1st from 9am-12 Noon! NO Loader Available! Plan accordingly, staff is limited / come prepared / Auction Company does not provide boxes, packing or provide staff for loading of furniture & large items. Come Prepared!

**NOTE** Extended Time for Removal for Lots 127, 128 & 129 Only If Paid for By April 1st 12 Noon. Coordinate Removal w/Auction Manager.

**UPDATE** Any items paid for & agreed upon with Auction Manager to be taken to Main Office in Columbia City (Due to The Volume of This Service, Delivery Charges Now Apply) for Pickup are required to be Picked Up Within 1 Business Week of Auction. Deadline Friday, April 7th, 5PM - No Exceptions! It is the Buyers responsibility for Pick Up & Reminders Will Not be sent out by Auction Company. Any Items NOT Picked Up within the 1 Business Week Timeframe will be returned to Seller & No Refunds will be issued.

SHIPPING: Shipping is available through 3rd Party Shipper, Columbia City Goin Postal, 1080 Spartan Drive Suite A, Columbia City, IN, 46725. 260-248-8608 Call for Quote Prior to Bidding. ALL Shipping & Handling costs are the responsibility of the Buyer & Goin Postal, Not the Auction Company.