- CLOSED Wed, Dec 3 -
Swine Operation "Unit B"
CR 300 S, Frankfort, Indiana
List Price: $450,000
Code: TF12C-B
• Total Acreage: 11.97 ac

Zoning:
Agricultural
Taxes:
$2465.12 (Payable 2014)
PROPERTY LOCATION
From SR 39 south of Frankfort to Antioch Road turn west, follow to CR 300 S. Farm is on south side of CR 300 S.
IMPROVEMENTS
123,000 Bushel grain storage and 4000 spaces. Farm has been nursery to finish.
Hog Buildings: 23x104, 28x56, 28x112, 34x80, 34x160, 23x120, 42x112, 42x96, 34x160, 34x84, 23x120, 48x88, 36x160, 40x156.
Farm Buildings: 24x40 & 24x40
Grain handling system.
Lagoon: 14 million gallon capacity, the lagoon has an easement to the main buildings on the farm. There is a 6" PVC line that runs from main farm to the lagoon.
AREA MAP
TRACT MAP(S)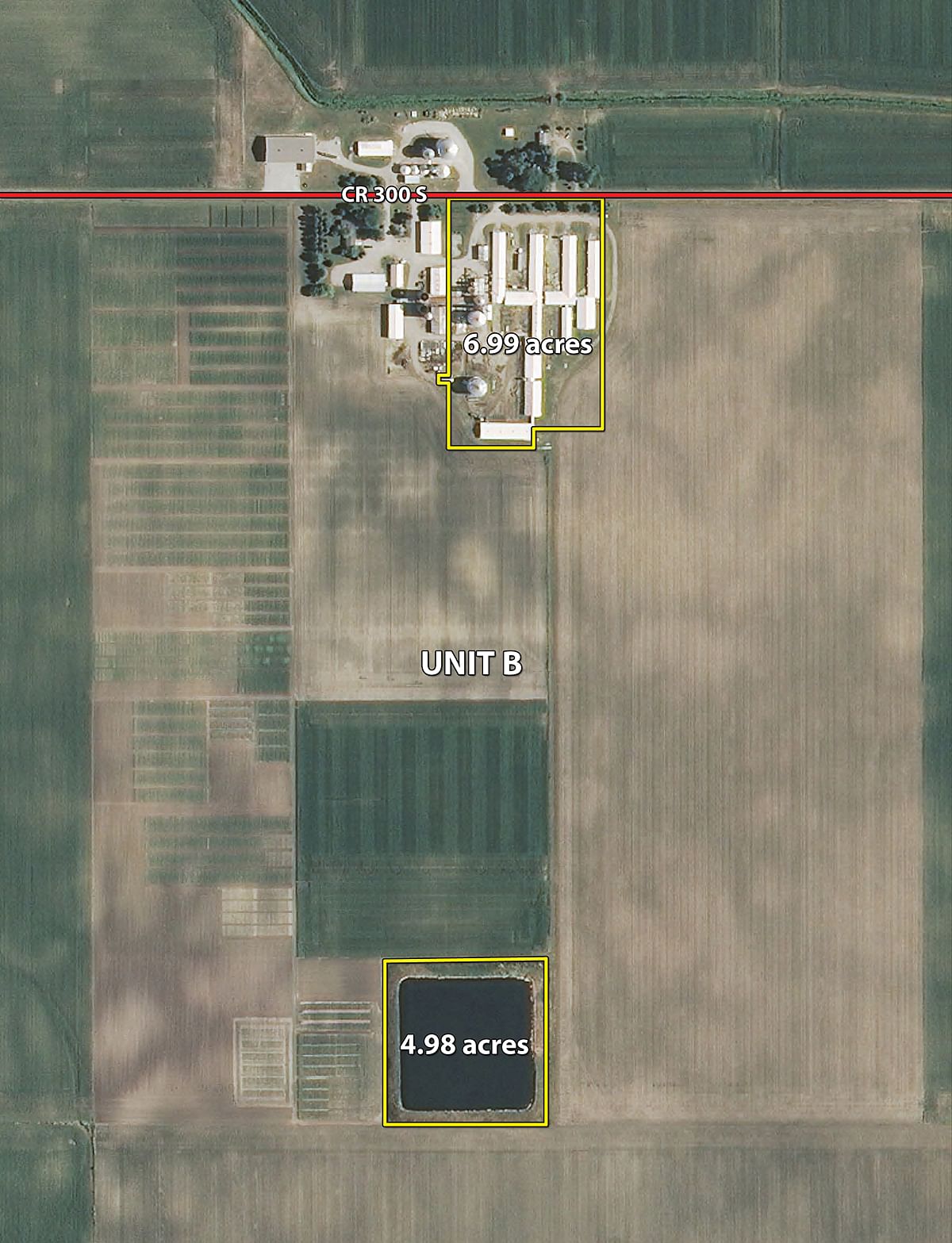 AREA MAP(S)