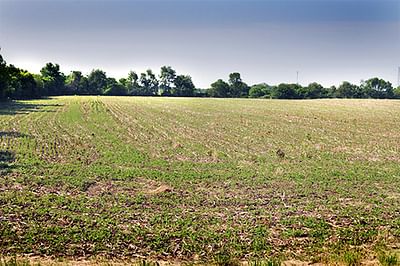 - CLOSED Wed, Jun 21 -
66 Acres Near Clinton Prairie Schools, Clinton County Indiana
Off County Road 300S
List Price: $465,500
Code: TF23C
• Total Acreage: 66.00 ac • Tillable: 56.72 ac • Woods: 8.28 ac

PROPERTY DESCRIPTION
66 Acres with 56.72 acres tillable and 8.28 acres pasture/woods. Leased for 2016.

Normal farm yield(s); Beans averages 55/BPA and Corn averages 185/BPA.

Farm will require agricultural easement to access south half of farm; nice farmland in southwestern Clinton County.

Some fencing around perimeter.

Zoning: #199 Agricultural & Other Uses
Soils: Miami-Crosby, Fincastle, Miami clay & Mahalasville
Topography: Tillable Farmland
FSA Data: Farm No. 6193 Tract 1663 Corn DCP (PLC Yield): 167 Bean DCP (PLC Yield): 50 Farm is not certified at FSA Office for 2016 and contains no CRP acres/contract.
Taxes: $4057.12 for 2015. There will be a new survey to remove this 66 acres from the parent tract of 91 acres. This will impact the future tax bill once new acres are surveyed off.

PROPERTY LOCATION
Section 26, Perry Township, Clinton County, IN.
Take SR 28 to CR 450 W, west of Frankfort turn south (Clinton Prairie Schools) to CR 300 S (at Manson) right at CR 300 S and farm is located on south side of road one mile west.
IMPROVEMENTS
None
AREA MAP
TRACT MAP(S)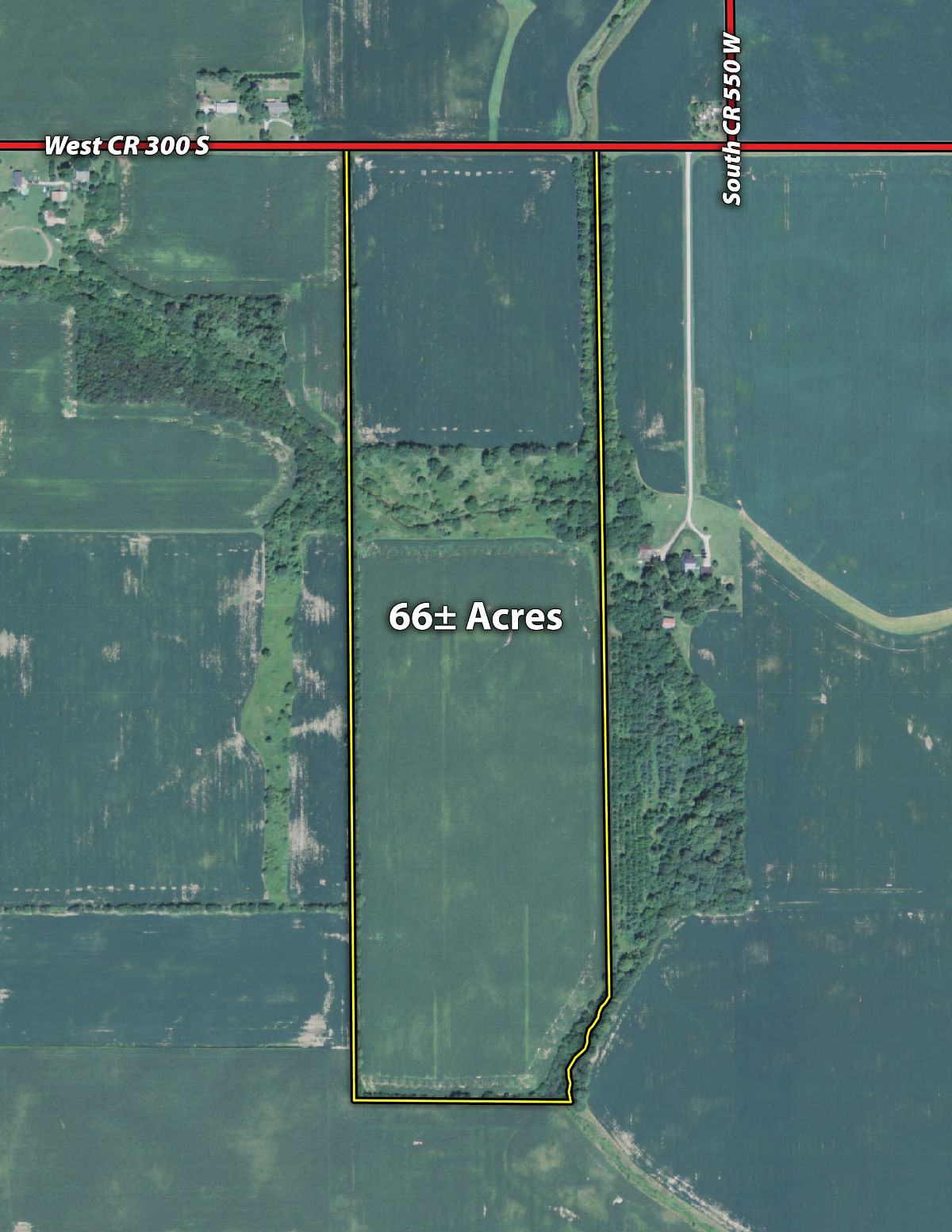 PLAT MAP(S)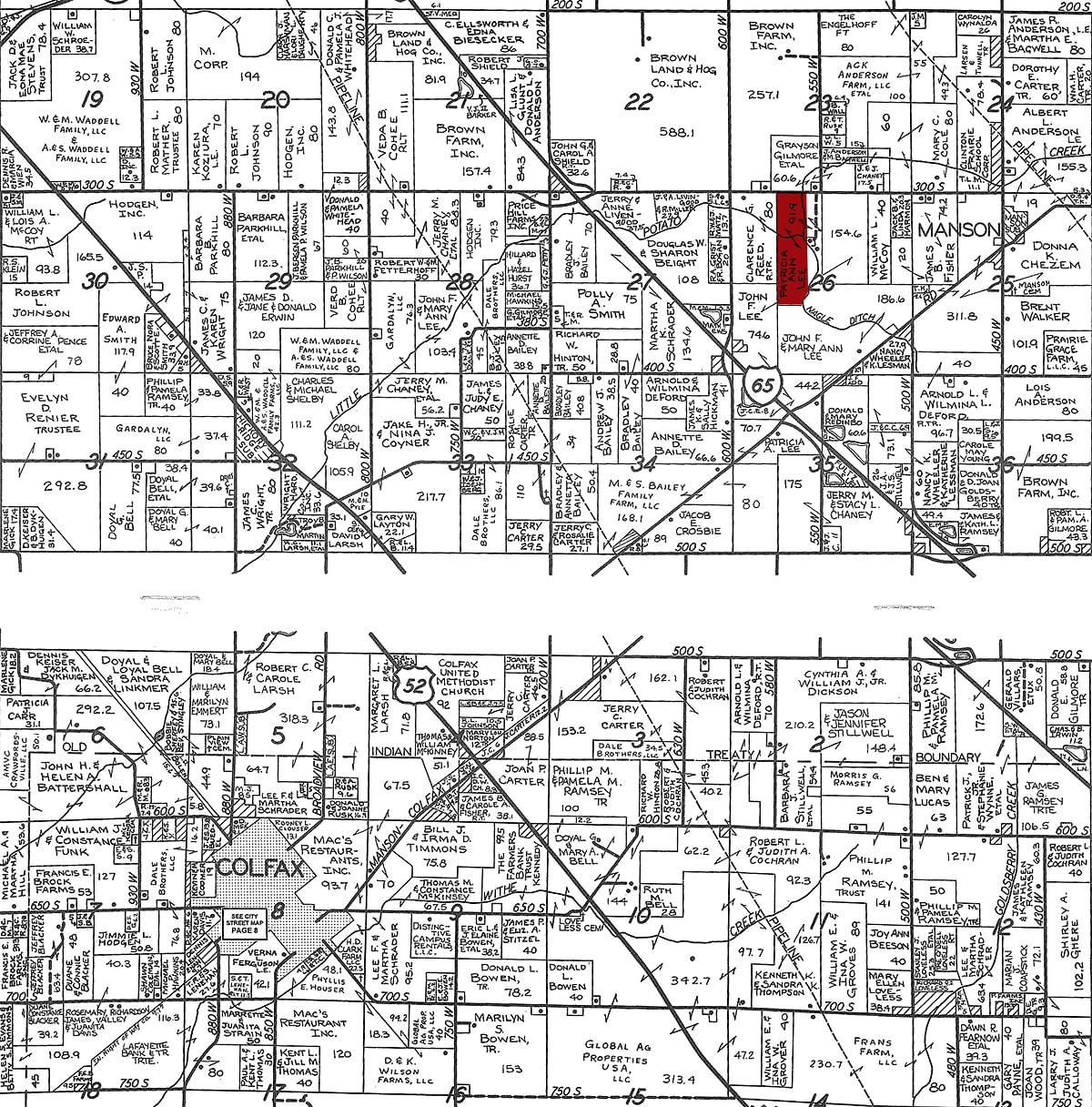 AREA MAP(S)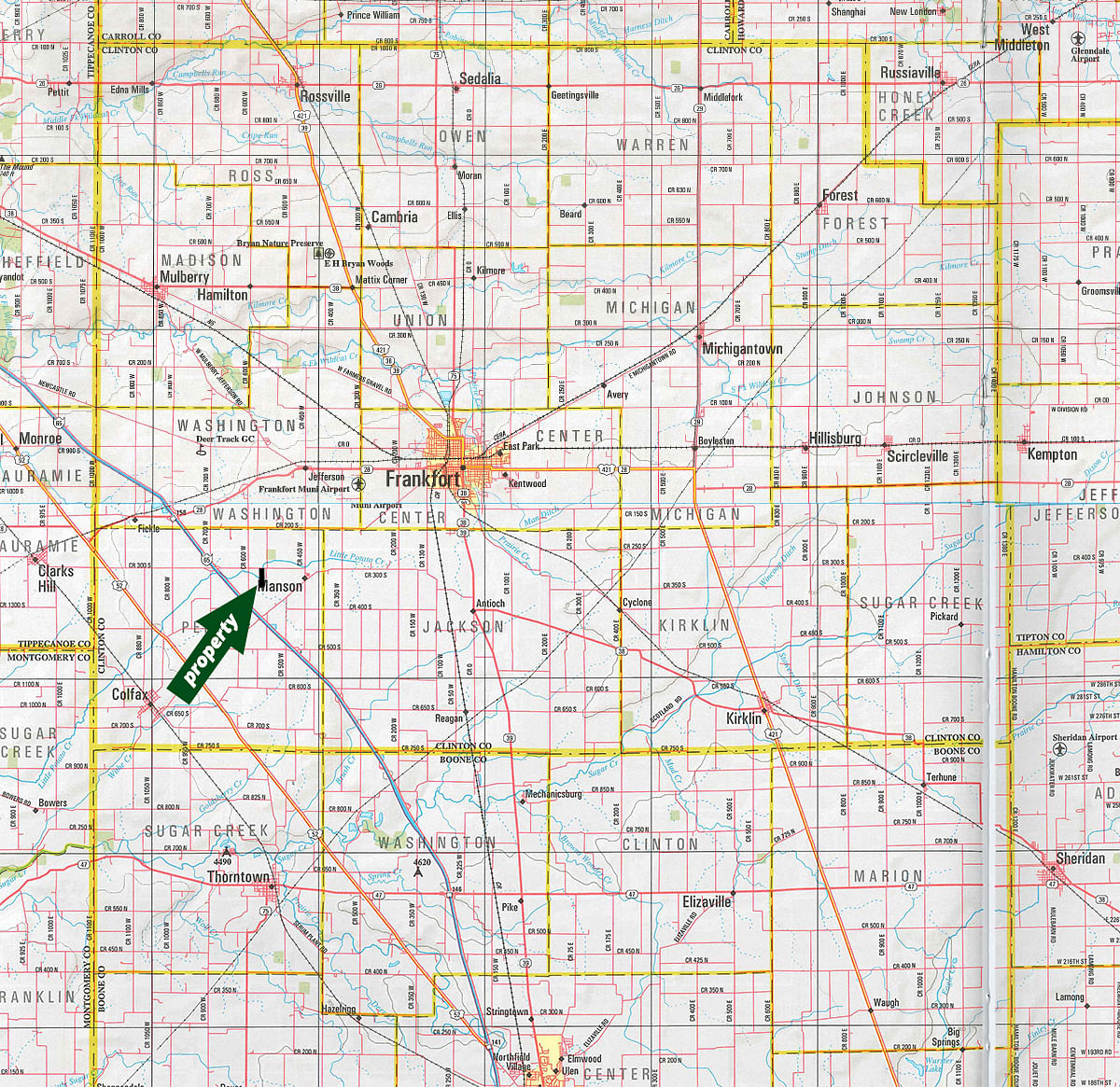 Cash. Possession at closing, per tenant rights.