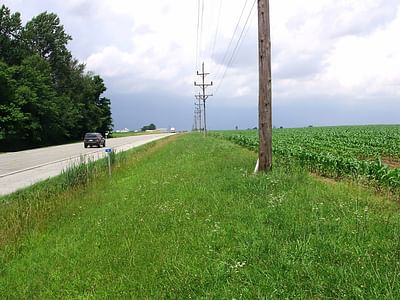 - CLOSED Thu, Nov 7 -
REAL ESTATE FOR SALE IN UNION COUNTY, INDIANA
1 hour to Cincinnati and 20 minutes to Oxford, Miami University
List Price: $442,000
Code: SS59U
• Total Acreage: 68.50 ac • Tillable: 53 ac • Woods: 13 ac

PROPERTY DESCRIPTION
53+ acres high quality cropland with 1/2 mi. frontage on Hwy. 27
1.5+ acres CRP expires 2021 at $160 per acre
3 billboards with annual income ($1,450 per year.)
13 acres woods & good building site with well
Grain bin (4,500 bu.) per Fan
APH 189 Bu. Corn and 57 Bu. Beans. Corn Soil Index 135.9 Bu.
1/2 mile Frontage on Hwy. 27 and about 1/8 mile on Co. Rd. 200N
Estimated Taxes: $1,485/year.
Cropland Subject to 2019 Crop Rights. Closing Fall 2019.
PROPERTY LOCATION
2 miles north of Liberty in Union County, Indiana on Hwy. 27. North of Brookville Lake and south of Richmond. Great location. One hour to Cincinnati and 20 minutes to Oxford, Miami University.
TRACT MAP(S)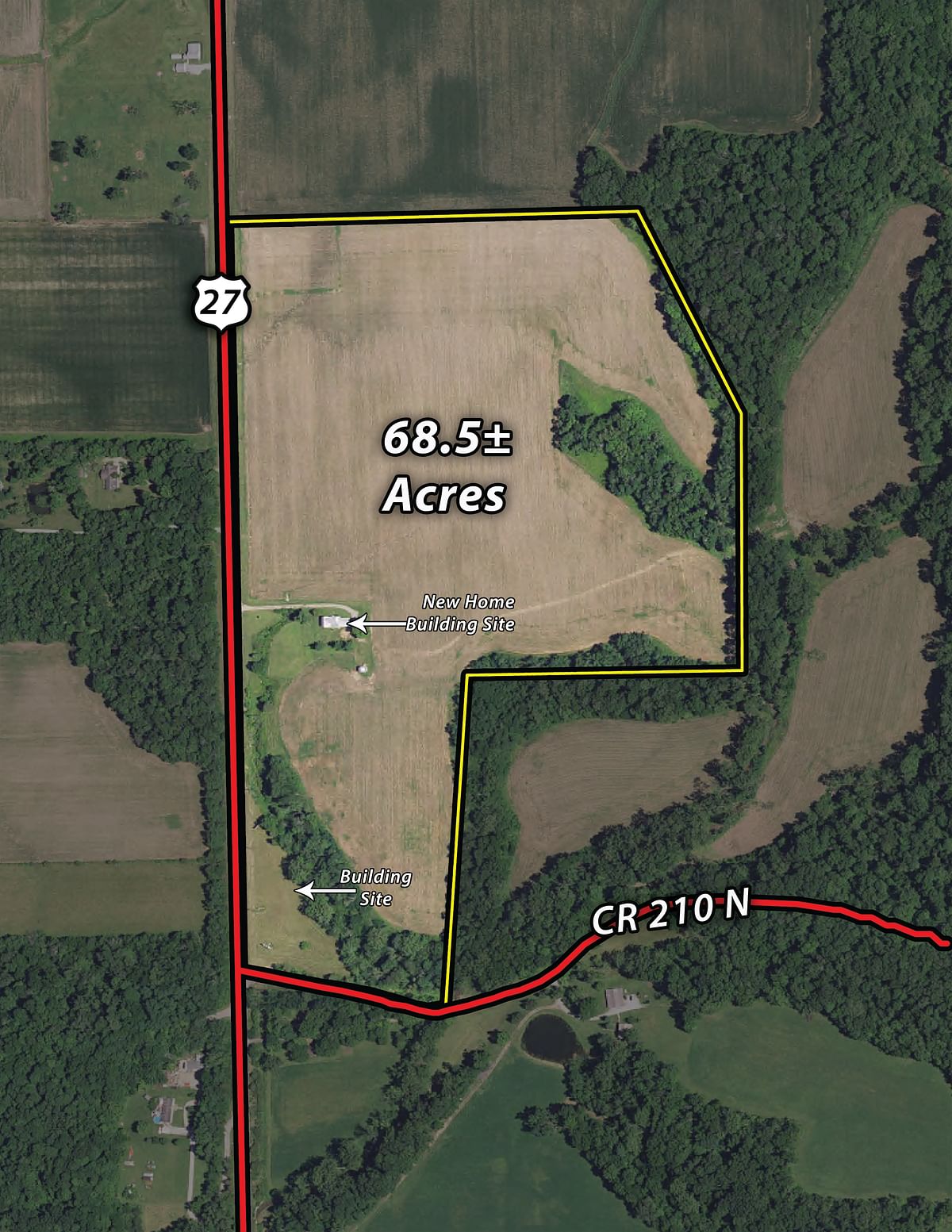 PLAT MAP(S)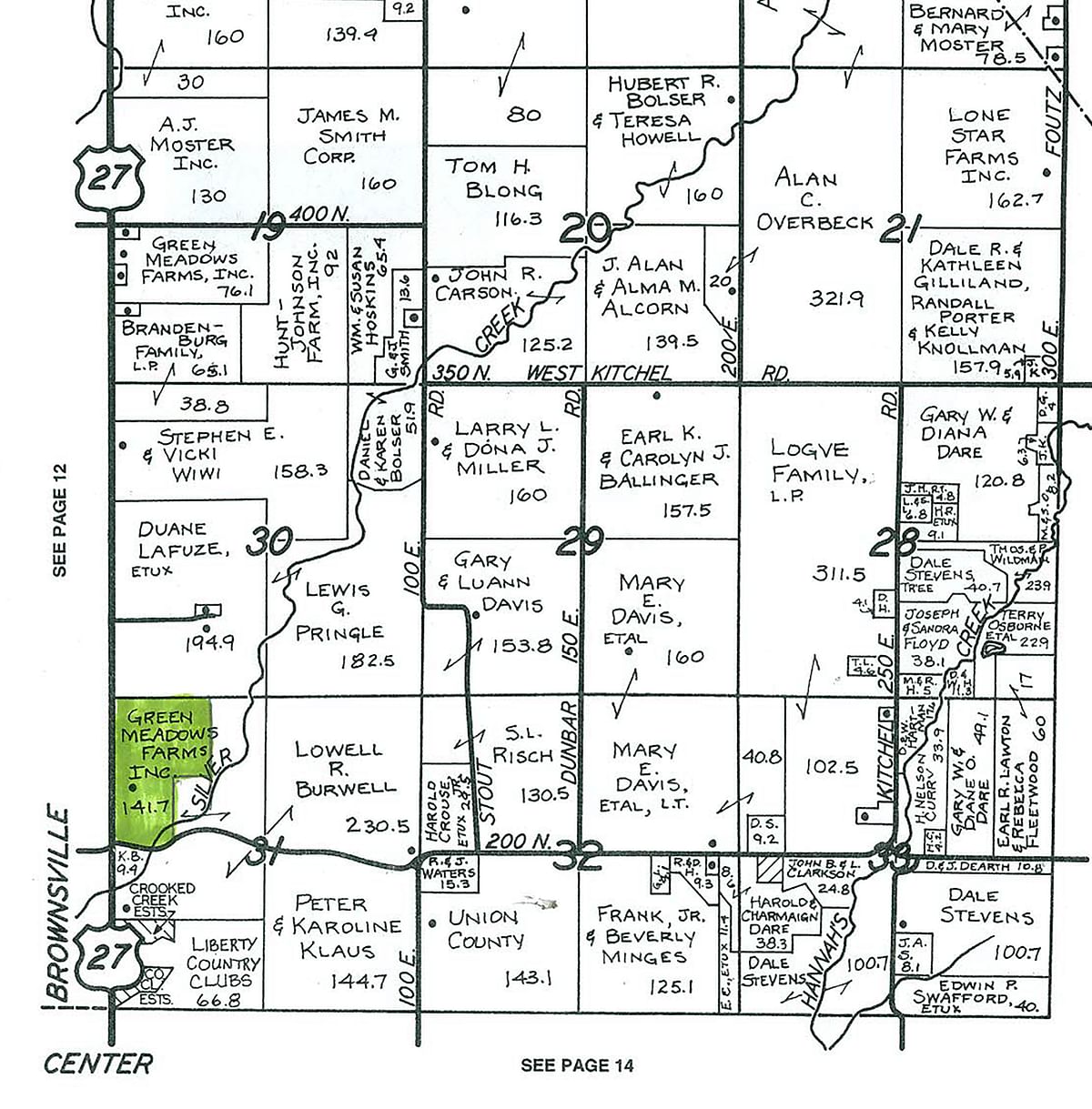 AREA MAP(S)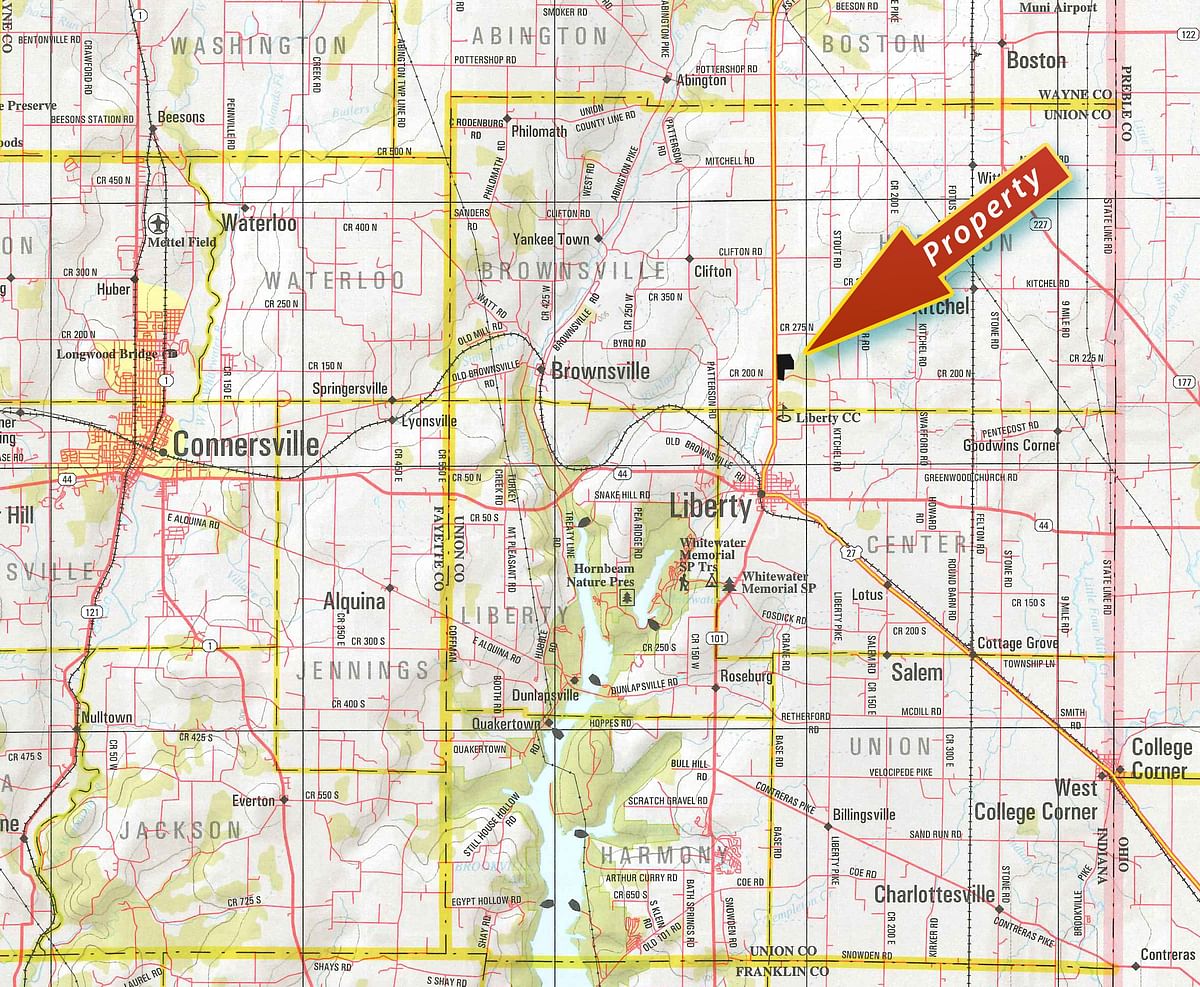 SOIL INFORMATION