Schrader sells Illinois farmland for $55.3 million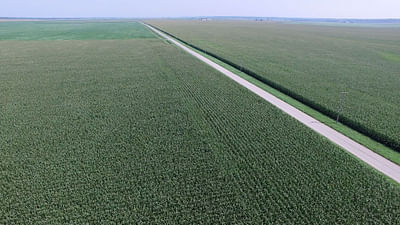 MACOMB, Illinois (Dec. 12, 2016) -- Approximately 8,638 acres of Illinois farmland sold as an entirety Monday for $55,311,000 in a Schrader auction that came down to a battle of two entirety bidders, each of whom sought to purchase all of the land. Schrader Real Estate and Auction Company marketed the land and conducted the auction.

The land -- part of the extensive Wilder Farms holdings -- was offered in 46 tracts, ranging from 15 acres to 597 acres, but it soon became clear that the most interested parties would be the large investors, according to R.D. Schrader, president of the auction company.

"The operators were in the room, but the investors won out. It was just a question of whether we had one buyer or a few," said Schrader. The auction attracted 64 registered bidders, who packed the Union Grand Ballroom at Western Illinois University in Macomb.

The auction included approximately 4,869 acres in Mercer County and more than 3,769 acres in Fulton County.

"I felt that this would be an interesting test of the market for this type of land, because there had not been an offering on this scale in quite some time. The price per acre of just over $6,400 exceeded the expectations of many of the observers for the predominantly levee-assessed river bottom land. Itís evident that major investors continue to regard midwestern farmland as a sound long-term investment," said Schrader.

"We're continuing to see good demand for cropland as operators and investors alike look ahead to the 2017 crop year," said Schrader.

Read More Auction Articles & News