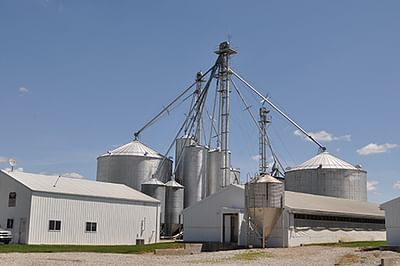 - CLOSED Thu, Aug 14 -
Swine Operation "Unit A"
SR 39 & CR 230, Frankfort, Indiana
List Price: $550,000
Code: TF12C-A
• Total Acreage: 24.84 ac • Tillable: 18.86 ac

PROPERTY DESCRIPTION
Swine operation. Farmland has high productivity. 2013 Harvest yield was 256 bu/ac.

Zoning: Agricultural
Taxes: $10,782.40 (Payable 2014)

PROPERTY LOCATION
From SR 39 north out of Frankfort one mile to CR 230 W, farm situated along SR 39 and CR 230.
IMPROVEMENTS
152,500 bushel grain bin storage and 6000 spaces. Farm has been nursery to finish.
Hog Buildings: 20x64, 30x120, 30x128, 22x100, 32x80, 42x112, 32x144, 22x170, 34x80, 32x144, 32x144, 32x88, 33x168, & 32x144.
Farm Buildings (office, shop) 40x48, 42x70, & 24x60.
Grain dryer and handling system.
AREA MAP
TRACT MAP(S)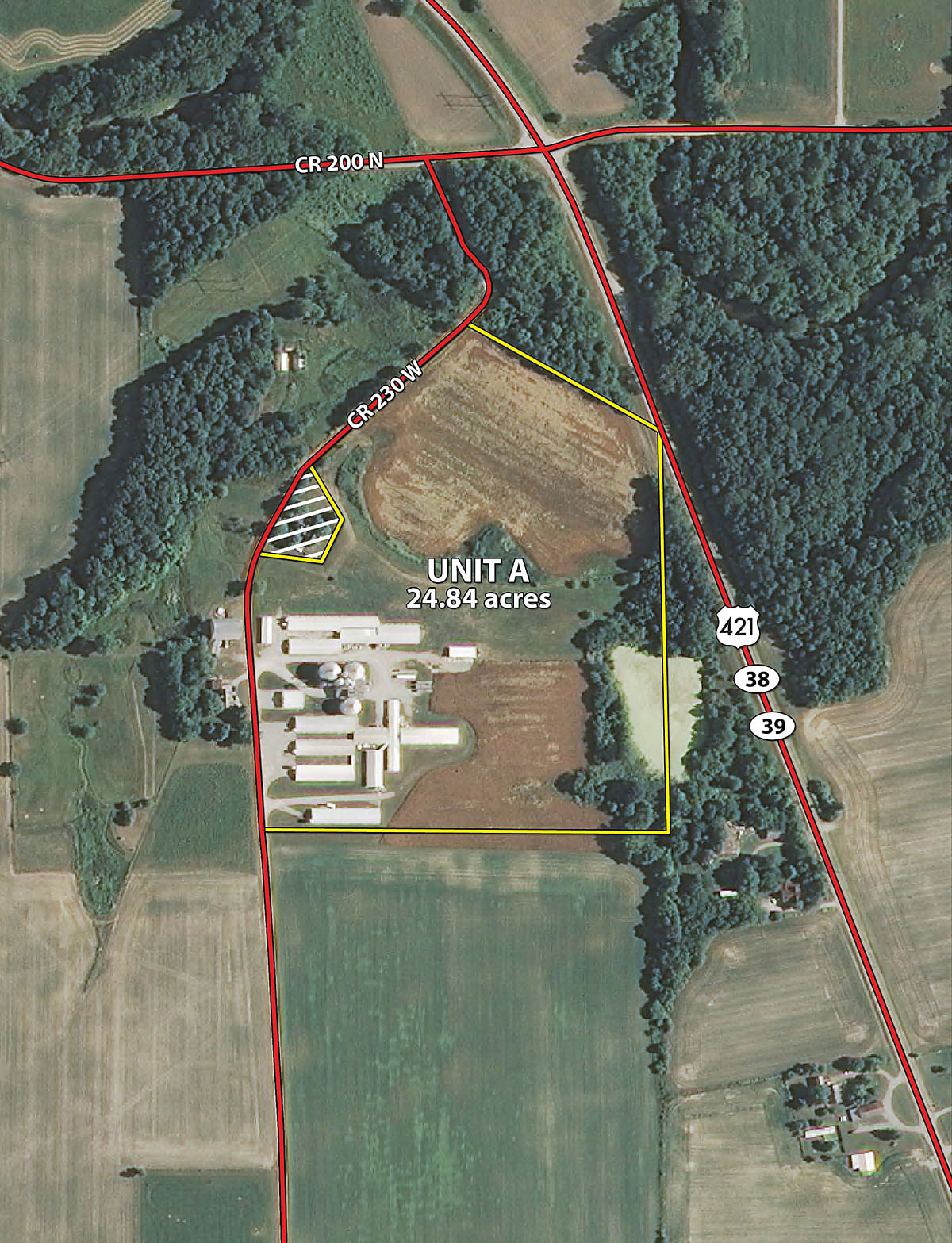 AREA MAP(S)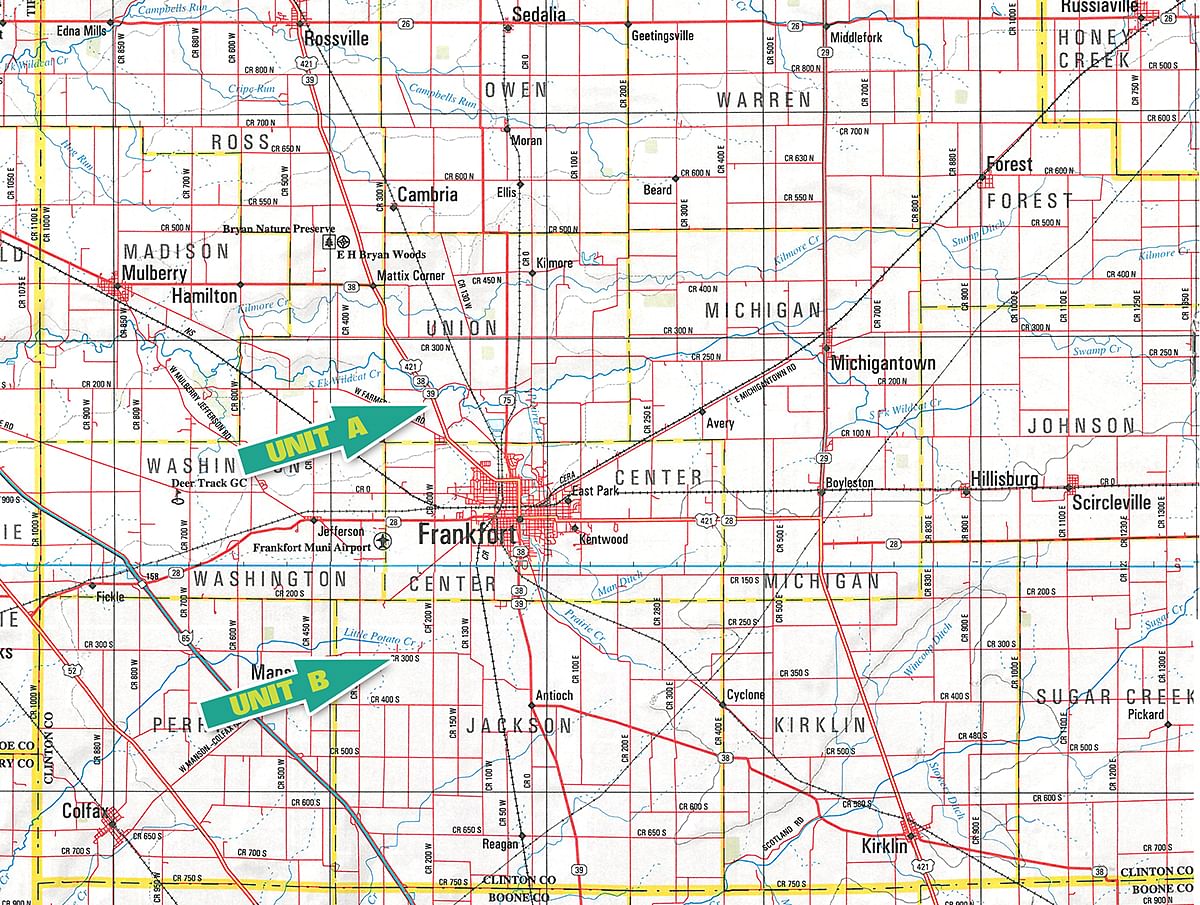 SOIL INFORMATION