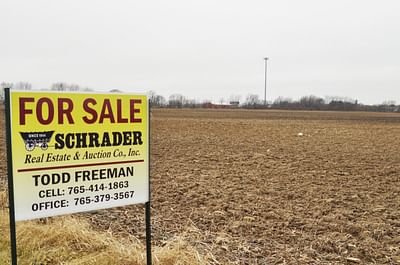 - CLOSED Fri, Apr 29 -
Transitional Property For Sale
250 South 175 West Kokomo, IN
List Price: $928,785
Code: TF37H
• Total Acreage: 47.00 ac • Tillable: 46.44 ac

PROPERTY DESCRIPTION
47 Acre Transitional Property

Schools: Western

Electric Source: Duke Energy

Oil Mineral Rights: Assumed by new owners

Lease Terms: Leased for 2019 crop year can; be negotiated ahead of 2019 Planting

Easements: West side of property has 16 foot easement for John Pitzer Legal Drain. There is also an Alto Road Easement along the southern boundary.

Zoning: Class 100 Vacant Land
Soils: Crosby Silt Loam (50%), Brookston Silty Clay Loam (39%), balance is Miami Silt Loam
Taxes: $2,640.13 annually ($55.43 per acre). Kitty Run Legal Drain is included in tax amount paid annually (Assessment is $348.85).

PROPERTY LOCATION
Property is located on the SW side of Kokomo Indiana, from the intersection of Alto Road and Dixon Road, travel east 650 feet to bare land located on the north side of West Alto Road.
IMPROVEMENTS
None
TRACT MAP(S)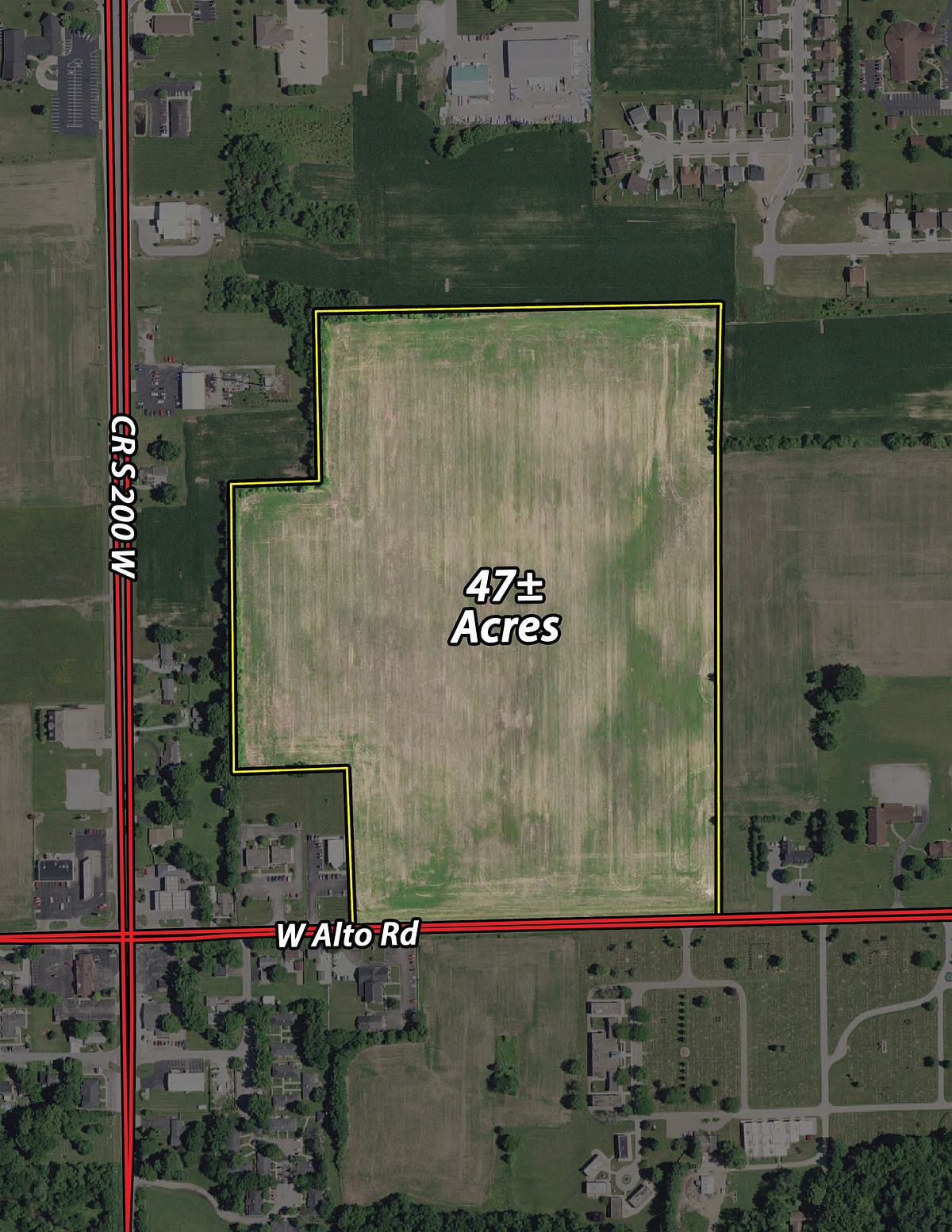 AREA MAP(S)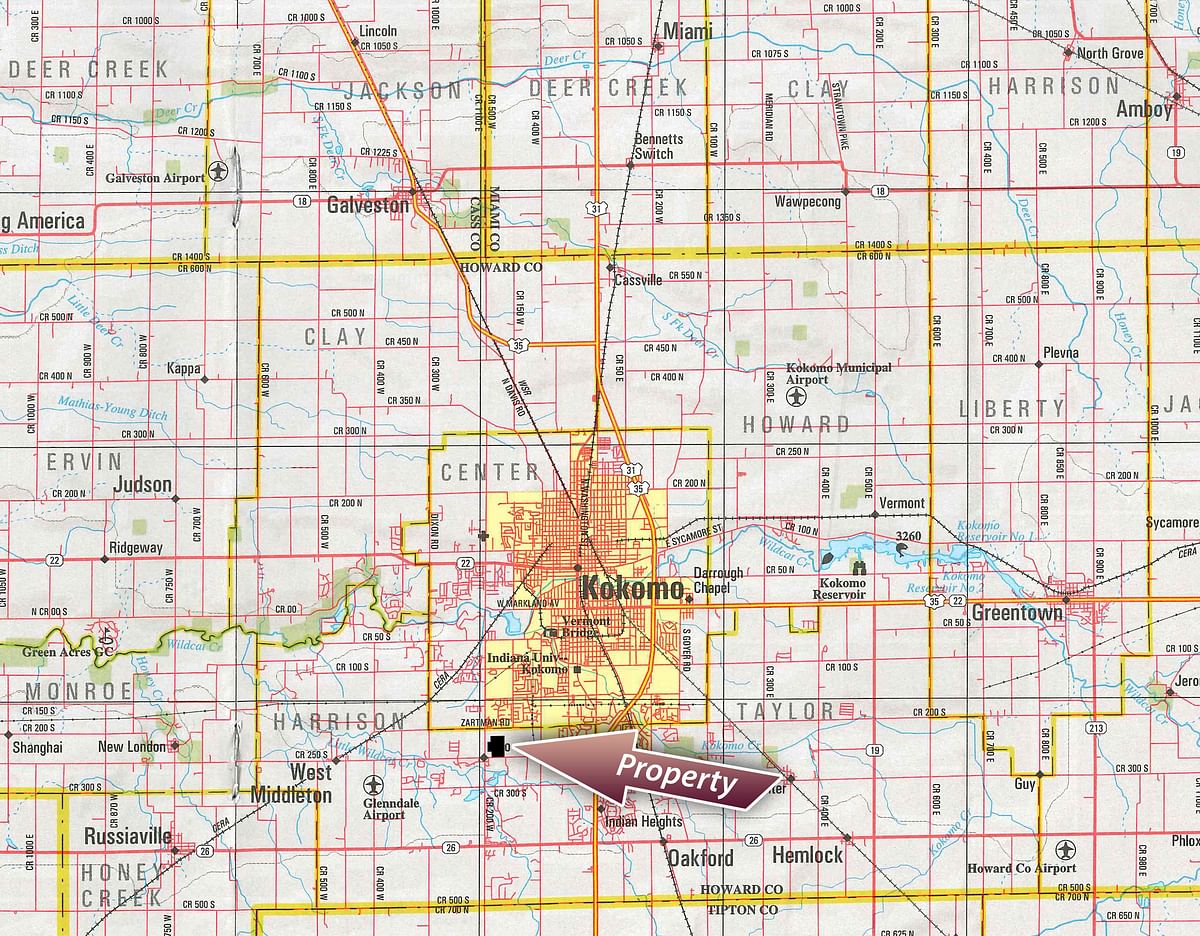 SOIL INFORMATION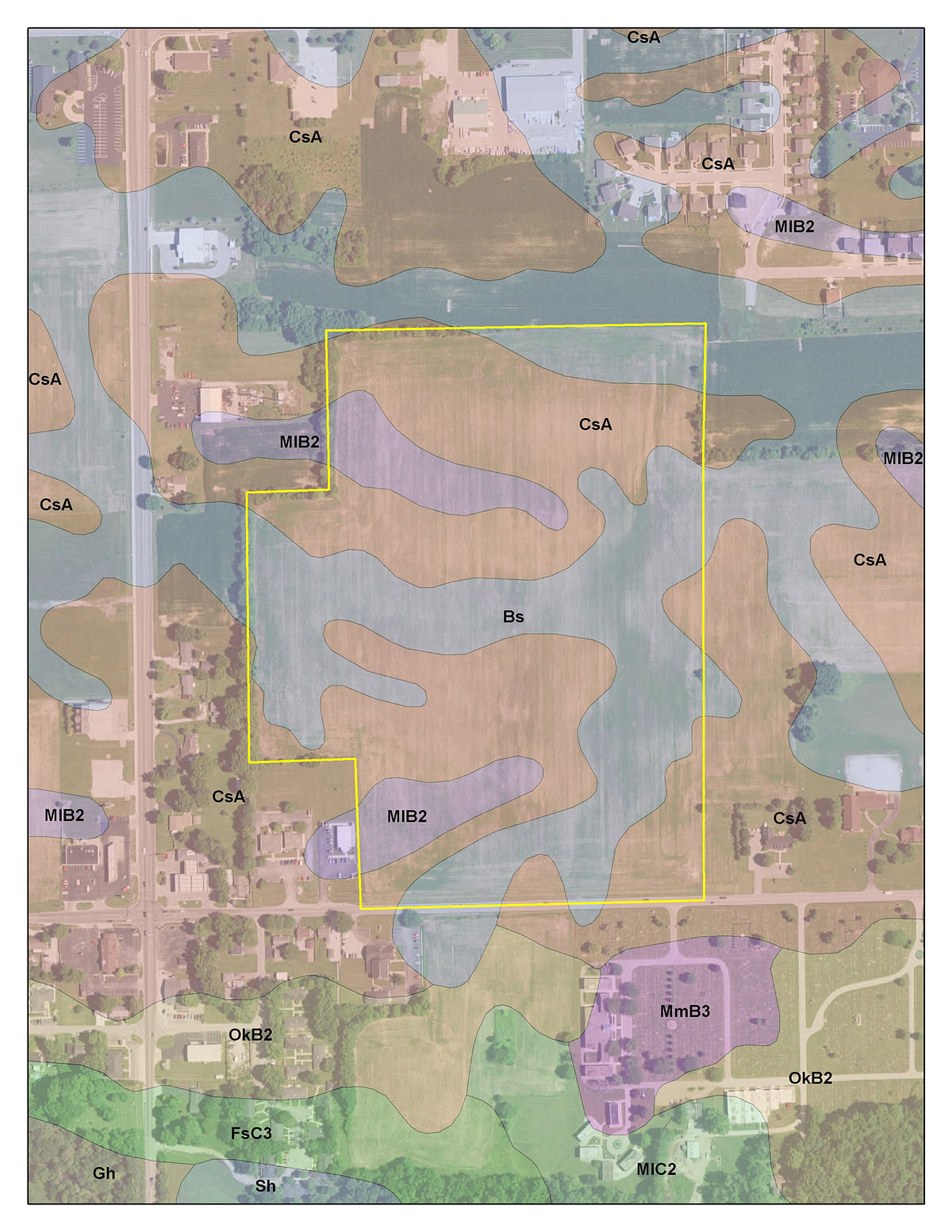 Cash

Possession At closing per tenants rights for 2019 crop year